Travel Applications for Mobiles and Tablets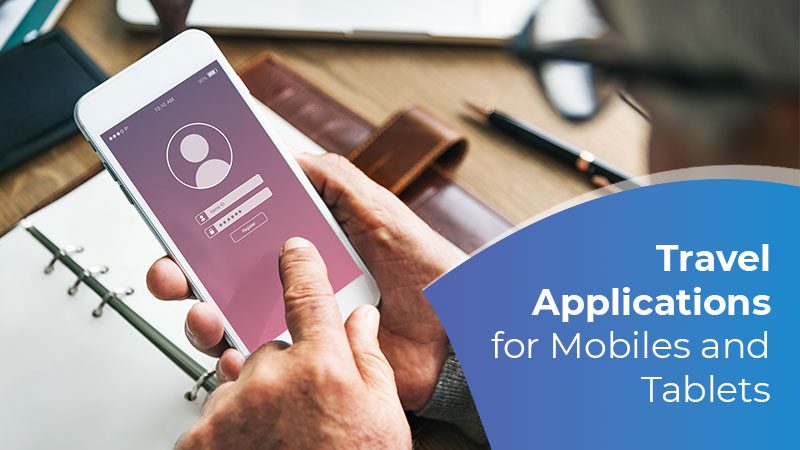 Travellers are increasingly making online travel bookings on the move through their mobile phones or tablets. For travel businesses to deliver 360-degree availability with travel technology, this is one sales channel that cannot be ignored.
Qtech Software develops mobile travel applications on Android and iOS platforms. This sales channel offers one more interface which can be used with the online travel reservation and management system OTRAMS.
A mobile app gives online travel businesses the capability to take care of customers who may not have access to a computer but need to make and manage bookings regularly.
Additionally, the mobile application can double up as a tablet kiosk for walk-in customers. 
Online Travel Wholesalers and Consolidators can benefit from the advanced notification capabilities offered by the mobile application.
The travel applications for mobiles has built in notifications to: 
Notify a travel agent when a booking has been processed.

 

Inform the travel agent that the travel dates are due.

 

Keep travel agent updates on offers available on the application.

 
With a single sign in, travel agents can use the same access to log in to the travel mobile application that they use for the online booking website. Booking travel services and managing bookings is efficient and easy. Agents are able to make bookings for customers, even on the move, and can view a historical and upcoming list of bookings. 
Online Travel Agencies (OTAs) can allow their customers to make bookings on their own dedicated mobile travel app. Customers can save travel vouchers and tickets to the mobile application and gain access to the travel service with the app instead of carrying a printout of the voucher or ticket.
Additionally, the mobile travel application development team at Qtech Software also assists customers with the integration of third-party data sources like ratings and reviews, weather information and more. 
At Qtech Software, we understand that not every application can be made with a one-size-fits all approach.
We follow a simple process for mobile travel application development: travel applications for mobiles
Analyse your travel business objective.

Conceptualize the mobile travel application and create the application flow.

Develop and deploy the mobile application on the app store as an enterprise application or as a downloadable application, depending on your requirements.