Life@Qtech
A young family. Qtech Software is a family of 180+ individuals. We are 17 years young and driven by a passion to digitally empower our customers and communities, transform.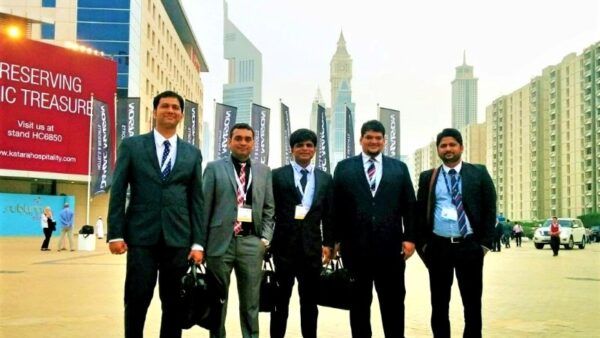 A marathon of multiple roles
Nitin Jain completed 12 years at Qtech Software. Read his amazing journey which involves travel to multiple countries & multi-faceted roles.
Read more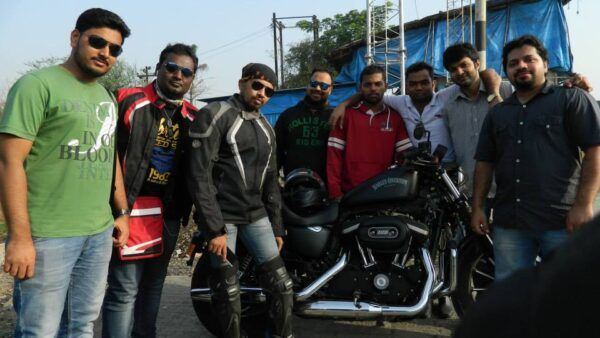 The ride of a lifetime
Vinay Shinde shares about his 12+ years at Qtech Software. Read this incredible story to find out more about team Qtech and Vinay's journey
Read more
Full Stack Developer - Fresher
Must have Knowledge / Skills:
HTML
CSS
Bootstrap
Nodejs
JavaScript
MySQL
NoSQL
Desirable Knowledge / Skills: 
MongoDB
ReactJS
AngularJS
NextJS
Preferred qualifications:
BE / B. Tech Computer Science or other technical related field, Desirable Background
Knowledge of front-end development.
Knowledge of JavaScript advanced features
Familiarity with browser compatibility.
Background in data structures, algorithms, and API design.
Ability to learn other coding languages.
Ability to share knowledge via documents and providing technical talks.
Responsibilities:
Develop, test, maintain and improve functionalities for web application.
Implement user-interaction feature using Product API and modules.
Optimize web applications to maximize speed and scale.
Python Developer – Fresher
Must Have Knowledge / Skills:
Machine Learning
Tensor Flow
Spacy
NLP
Flask
Django
Data Scrapping
Preferred qualifications:
Any Technical Graduate (BE / B.tech / B.Sc. / BCA / MCA Computer Science )
Desirable Background
Understanding of at least one Python framework -Django or Flask
Good knowledge of writing MySQL queries
Excellent Problem-Solving skills
Responsibilities
Should be able to do Research & Development Online to create the application with explained Logics.
Documentation while building application (LLD).
Creative mind to develop innovative and unique solutions to complex problems on high traffic applications.
Should be able to work independently on the development of the applications.
Data Engineer
Job Description
We are looking for a Big Data Engineer that will work on the collecting, storing, processing, and analysingof huge sets of data. The primary focus will be on choosing optimal solutions to use for these purposes, then maintaining, implementing, and monitoring them. You will also be responsible for integrating them with the architecture used across the company.
Education Qualification
BE, BTECH, Bsc computer science, Msc, Mtech
Responsibilities
Selecting and integrating any Big Data tools and frameworks required to provide requested capabilities
Implementing ETL process
Monitoring performance and advising any necessary infrastructure changes
Defining data retention policies
Analyze and organize raw data
Build data systems and pipelines
Evaluate business needs and objectives
Interpret trends and patterns
Conduct complex data analysis and report on results
Prepare data for prescriptive and predictive modelling
Build algorithms and prototypes
Combine raw information from different sources
Explore ways to enhance data quality and reliability
Identify opportunities for data acquisition
Develop analytical tools and programs
Collaborate with data scientists and architects on several projects
Skills and Qualifications
Proficient understanding of distributed computing principles
Management of Hadoop cluster, with all included services
Ability to solve any ongoing issues with operating the cluster
Proficiency with Hadoop v2, MapReduce, HDFS
Experience with building stream-processing systems, using solutions such as Storm or Spark-Streaming
Good knowledge of Big Data querying tools, such as Pig, Hive, and Impala
Experience with Spark
Experience with integration of data from multiple data sources
Experience with NoSQL databases, such as HBase, Cassandra, MongoDB
Knowledge of various ETL techniques and frameworks, such as Flume
Experience with various messaging systems, such as Kafka or RabbitMQ
Experience with Big Data ML toolkits, such as Mahout, SparkML, or H2O
Good understanding of Lambda Architecture, along with its advantages and drawbacks
Experience with Cloudera/MapR/Hortonworks
Digital Marketing Manager
Responsibilities: 
1) Manage all brand websites to keep updates with features, content and functionalities
2) Create marketing automation using availablle platforms to improve website performance
3
) Create and drive email marketing campaigns 
for
 different products internally
4) Create a lead generation funnel and pass MQLs to Sales team
5) Leverage Google Analytics and Other reporting platforms to create a data driven approach
6) Create and manage a partner program to leverage industry partnerships
7) Create various marketing collaterals required 
for
 online distribution through website, email and other channels
Experience Required: 
1) 4 to 5 years experience in a B2B IT, Technology or a SaaS based company
2) Experience in creating highly effective email marketing campaigns with direct ROI
3
) Experience in managing corporate and product websites 
for
 high effectiveness
4) Thorough knowledge and practical experience of using Google Analytics 
for
 insights driven performance
5) Excellent communication skills. Proficient in writing and speaking with impact
6) Strong eye 
for
 content creation and design to develop marketing and product specific collateral
Behavioral Aspects: 
1) Ability to work independently and in teams
2) Excellent Collaborator
4) Ideate new possibilities, innovate solutions and execute without fail
Education: 
Graduate or Post-Graduate in Digital Marketing
B2B Technology Content Writer
Responsibilities: 
1) Create branded content 
for
 products and services (brochures, solution briefs, e-books)
2) Create long 
for
m marketing content like blogs, research articles and user guides
3
) Adapt long from content into different 
for
mats like short articles, social media posts & infographics
4) Support the sales and marketing team with content requirements
Experience Required: 
1) 5+ years' experience in IT, Technology, B2B or SaaS products and services
2) Excellent communication skills – Oral and written
3
) Ability to understand business processes, technology and create highly relevant content
4) Excellent research capabilities to find relevant and high-quality insights
5) Create keyword rich and SEO friendly content that elevates the marketing efforts
6) Global exposure is an added advantage
Behavioral Aspects:

1) Ability to work independently and in teams
2) Excellent Collaborator
4) Ideate new possibilities, innovate solutions and execute without fail
Education: 
Engineer or Technical Education + Dip / Deg in Communications
How to Submit your Application?
Choose the role you want to apply for
Send your CV to hr@qtechsoftware.com 
Mention the desired role in the subject line
Apply Now
Technologies we work with
























Apply for Job @ Qtech Software
We are looking for individuals who share our passion for technology and quest for excellence.
If you believe you can create intelligent solutions that can be leveraged by businesses globally, submit your CV.
Qtech Software is passionate about harnessing intelligent, technological solutions that enable digital transformation. With over 17 years of industry experience, our expertise lies in building robust TRAVEL SOFTWARE SOLUTIONS, MOBILE TRAVEL APPLICATIONS, TRAVEL PORTAL DESIGN, and ENTERPRISE APPLICATIONS that drive growth and achieve scale.
Our pioneering products have changed the landscape of the travel ERP business. We have been highly awarded and lead a team of experts that deliver end-to-end solutions. We keep up with the latest technology best practices to ensure our products keep you ahead of the curve.