B2B Travel Software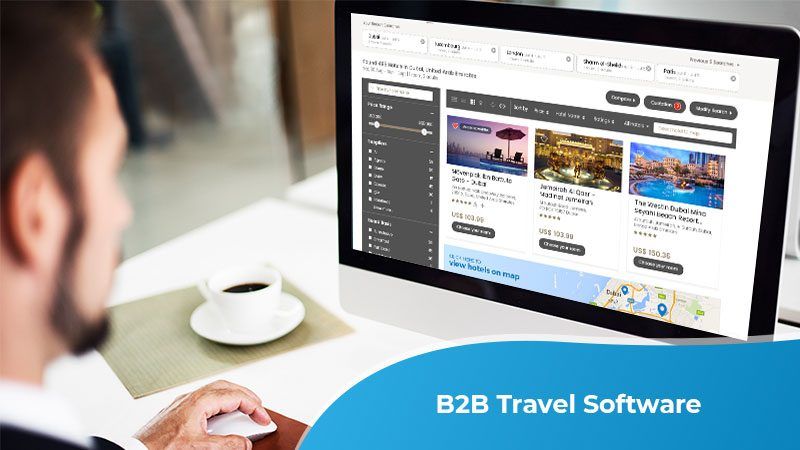 OTRAMS by Qtech is a revolutionary business-to-business (B2B) online travel software that has yielded results for over 42 travel companies across the globe. Aggregation and distribution of inventory through a stable travel management system is the key to achieving success. Qtech has worked with multiple API providers of travel services, having integrated over 136 travel APIs across multiple services.
The OTRAMS Online Travel Reservation and Management system has been successfully used by B2B travel wholesalers, travel consolidators, Destination Management Companies (DMCs), and Online Travel Agencies (OTAs) to streamline online travel operations and drive exponential growth.  
Our solution is a robust online travel reservation system that has multiple sales channels including a web booking engine, mobile applications, kiosk applications on tablets, and the ability to redistribute inventory through an API with JSON and XML functionality. Each of these channels features advanced automation and business logic from the search stage to booking to booking management & support.  
The OTRAMS B2B travel software features: 
Online travel booking engine. 

 

Secure mid-office. 

 

Reservation Management. 

 

Travel Agent Management. 

 

Transactional Accounting. 

 

Accounting System Integration. 

 

Payment Gateway Integration. 

 

Multiple Supplier APIs. 

 

The ability to add in direct contracts. 

 

Redistribution API. 

 

Multilingual travel websites. 

 

Add offline travel bookings. 

 

Distribute white labels. 

 

Manage multiple branches. 

 

Business intelligence reports. 

 
You may also read Customized B2B Travel Website and Mobile Application Design
Get Customized User Interface and User Experience Solutions for Your Travel Business!