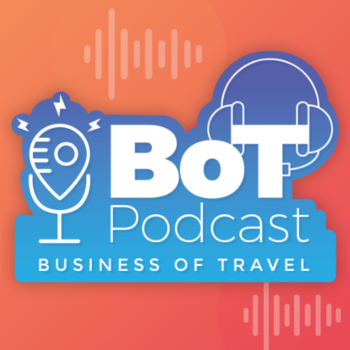 Having been in the travel industry for over 15 years, Qtech Software and OTRAMS have been a familiar name to many of us. Through this initiative we want provide a voice to all the amazing folks working in the travel industry who make our dream holidays possible.
Through this podcast we want to create conversations about all the latest developments in the travel industry and travel technology. We would be inviting industry leaders, our partners, and customers to share their insights and stories.
Listen to the Latest Episodes
EP 2 - How can Your Travel Business Evolve in 2021?
2021 has brought a renewed hope for the travel industry with over 50% of the countries opening up their domestic tourism sector. The pent-up demand for holidays and travel is now being realized.
However, it is imperative for travel businesses to also embrace the changes that are now becoming and acceptable norm.
In this episode, we visit the new developments in the travel sector and how can agencies incorporate them. And to take us through this, we have Priyanka Prabhu with us.
EP 1 - Innovations that empower travel companies and agents in their road to recovery
In this podcast, Santosh Kirodian talks about how Travel Companies can leverage OTRAMS as their preferred technology platform to achieve their business objectives. You can get to know more about topics like B2C Travel Portal, Flight Booking Engine, Loyalty Program, Direct Contracting and API redistribution in this episode.
Gearing up with new features and functionalities that provide extra arsenal to our customer and travel companies in their road to recovery.
Join us as a guest on the Podcast
Have some interesting insights to share, about the travel industry?
Come join us as a guest on the Business of Travel Podcast and share your insights with the world.
Register as a Guest
Qtech Software is passionate about harnessing intelligent, technological solutions that enable digital transformation. With over 15 years of industry experience, our expertise lies in building robust TRAVEL SOFTWARE SOLUTIONS, MOBILE TRAVEL APPLICATIONS, TRAVEL PORTAL DESIGN, and ENTERPRISE APPLICATIONS that drive growth and achieve scale.
Our pioneering products have changed the landscape of the travel ERP business. We have been highly awarded and lead a team of experts that deliver end-to-end solutions. We keep up with the latest technology best practices to ensure our products keep you ahead of the curve.