Discover & learn more about the latest advancements in travel technology!
Engage with the world's top travel technology providers and explore the latest travel technology that can strengthen your business
Technology that makes your travel business more efficient

OTRAMS is a travel technology provider for OTA, DMC, and other travel companies. OTRAMS is designed to streamline operations, maximize profitability, and boost user satisfaction.
Customizable, secure & comprehensive travel ERP system
600+ features & integrated with 190+ suppliers
OTRAMS Enterprise, OTRAMS Go, OTRAMS Go Lite for business of varying sizes
Visit Website

We specialize in creating intelligent software solutions tailored to meet the unique needs of your business.
Specialize in providing end-to-end travel technology solutions
Solutions are customized to meet the unique needs of each client
Focus on efficiency to maximize productivity and reduce costs
Visit Website

A cloud-based platform that prevents hotel booking errors via re-verification process that overcomes constraints of location, language & time difference
Hotel bookings are re-verified across 50+ parameters
Uses AI and machine learning for flawless results
Eliminates booking errors & enables seamless experiences
Visit Website
About Qtech Software
For 17 years, Qtech Software has set the bar for excellence in travel technology through its products and services. Our expertise and experience in travel technology has enabled us to create one of the most comprehensive travel software solutions in the industry.
Over 100+ clients in more than 70 countries rely on our software solutions to power their businesses. With OTRAMS – Online Travel Reservation and Management System, we provide a robust, secure, and efficient travel reservation system.
Our subsidiaries rePUSHTI and Bizinso demonstrate our commitment to tackling new challenges with innovative, futuristic technology.
Customer satisfaction and quality have always been our top priorities. Qtech Software has also been the winner of four consecutive World Travel Awards for Leading Travel ERP Technology Provider.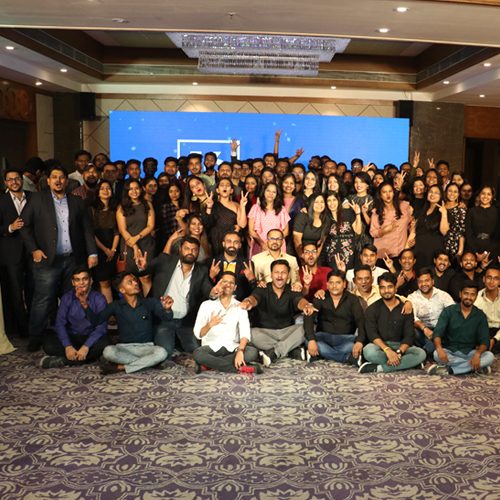 Paresh Parihar
MD & CEO, Qtech Software

Ashwini Shetty
Head, Enterprise Projects Existing Customers & Enterprise

Sonjona Sharmacharya
Sr. Sales Executive

Chandni Gurnani
Sr. Sales Executive

Rahul Kathet
Co-founder – rePUSHTI Booking Re-verification
Vikas Gharawala
Customer Success Manager -rePUSHTI

Punit Chaudhari
Co-founder – Bizinso

Nikhil Deshmukh
Co-founder – Bizinso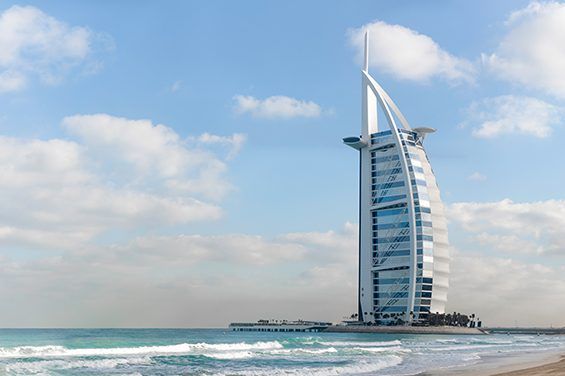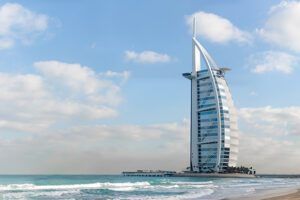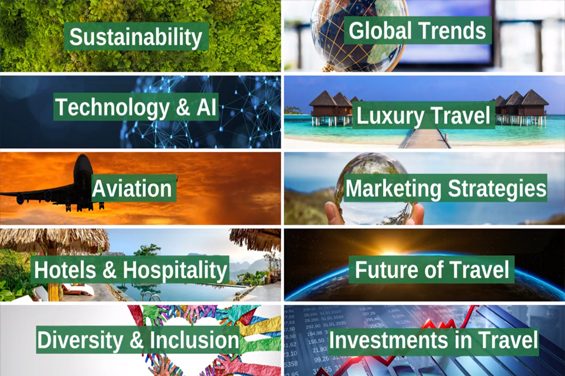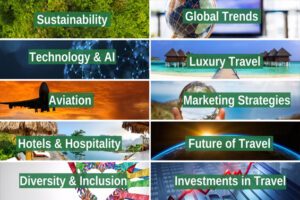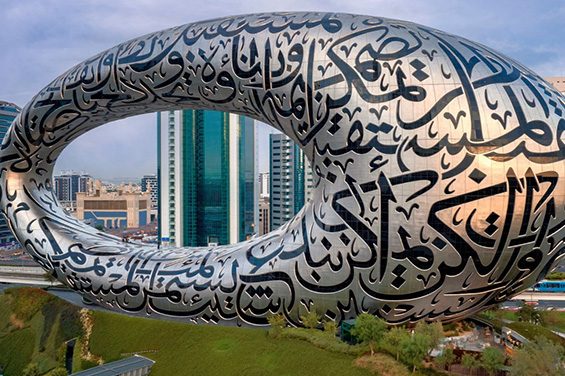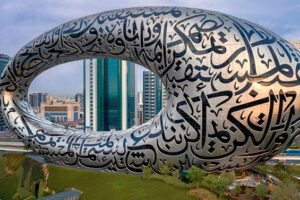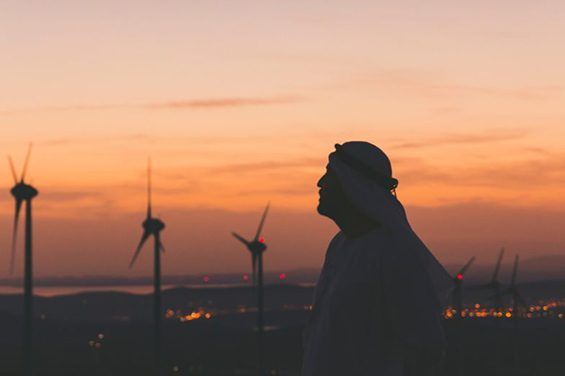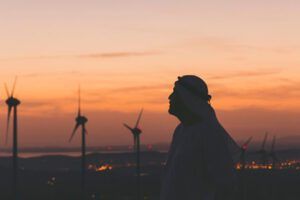 The Arabian Travel Market is the most important trade fair for the international and domestic travel industries in the Middle East. ATM provides a platform for connecting products and destinations from around the globe with travel professionals.
The theme for 2023 will be 'Working Towards Net Zero'. ATM is committing to achieving 30 long-term goals as well as making ATM even more sustainable. This is also a great opportunity for travel companies to envision the future of the industry. They can explore emerging topics, business opportunities, and technological advancements and build long-lasting business partnerships.
Book a meeting with us
Are the suppliers pre-integrated into the system?
No, With OTRAMS GO you don't get ready access to the supplier's Content. The Client/Subscriber must contract with the suppliers for the Live API Keys.
Would you be able to introduce us to global suppliers integrated into your platform?
Yes, we can initiate and introduce you to the supplier.
Can you help us integrate a new supplier outside your current partners' list?
Any supplier request will be added to the product roadmap and the request can be taken up based on demand and at an additional integration charge.
Is online supplier integration necessary for Dynamic Package?
Yes, online supplier integration is necessary for a dynamic package module as it allows real-time access to multiple suppliers for creating customized packages, automating processes, and ensuring accurate and up-to-date information.
Can you educate us on how this system works?
Yes, we can. We have a demo portal that can help you understand the system better. We have tutorial videos that will guide you well.
Do you have a dynamic package module?
Yes, we do have a dynamic package module.
Can we have the source code for the system?
We cannot reveal source code, it is against our policies.
Can we move to the enterprise version post 1 year of using the OTRAMS go platform?
Yes, if your requirements suggest it, you can. However, it will be considered a new project on the enterprise end.
Is customization possible in OTRAMS GO?
OTRAMS GO is a SAAS platform and hence customization will not be undertaken.
Do we have an offline booking feature wherein I can add all my offline bookings to the system?
Yes, there is a separate tool for "Offline Booking" which enables you to add your offline booking in the back office.
Do you offer an extranet for transfers and activities?
No. We offer a Direct Contracting module for transfers and activities.
Where do you host your servers?
Our servers are hosted in Europe.
Can we host the system on our server?
No. With the SAAS solution, the hosting will be on our servers, which will be managed by us.
Why do we need to have your cap license?
CAP (Certified Application Provider) license has to be taken while contracting Amadeus API. The subscriber can choose to contract their own CAP license, if not they can also share our CAP License as it's an economical option.
Is your company GDPR compliant?
We are not GDPR complaint.
Can we have dynamic content changed in the desired language?
It is only the static content that is changed to the desired language
Can you integrate the accounting system we are already using with the GO platform?
No. The Platform has standard accounting tools and features to manage the accounts, tax, invoices, etc
Can we have more than one office ID'S?
Yes. In the back office, we have a tool to add and enable multiple office IDs
Who owns the content of the system?
The subscriber owns the content of the system.
Is the UI customizable?
No. We have developed a set of around 35 different templates. You can choose your preferred template for the front end.
Who owns the content of the system?
The subscriber owns the content of the system.
Is the UI customizable?
No. We have developed a set of around 35 different templates. You can choose your preferred template for the front end.
Can you improve the pricing for e.g., charge us 1% instead of 1.5% if we generate a huge volume of 500,000 USD for instance?
We have a progressive pricing slab. After a transaction amount of 250,000 USD, the pricing slab reduces by .50% for every additional 1,00,000 USD.
What will be the charges to move to the enterprise?
The price will completely depend on the scope of your requirement.
Do you charge 1$ per PNR or ticket?
If the technology is upgraded will the subscribers using the platform be able to leverage such upgrades
Yes, software upgrades are included in the OTRAMS GO Plan
What is the cost of a dedicated server?
The cost would be 800 USD
What will be the add-on cost to add a new module or feature?
You will be charged according to the scope of your requirements.
Can you improve the pricing for offline bookings?
Adding offline booking in the back office irrespective of the service will be charged a flat 1 USD
Can you reduce the minimum billing expectations to 500 USD instead of 750 USD?
No, any structural change to the OTRAMS GO Plan is not possible.
What types of travel products can be packaged with dynamic packaging software?
Dynamic packaging software allows you to create customized travel packages by combining flights, hotels, transfers, activities, car rentals, travel insurance, and other add-ons depending on your requirements. This enables travel agencies and businesses to offer unique and personalized travel options to their customers.
What are the benefits of Dynamic packaging software?
Dynamic packaging software offers benefits such as customization and flexibility, competitive pricing, greater inventory access, enhanced efficiency and automation, improved distribution channels, and reporting and analytics capabilities. These benefits enable travel providers to offer personalized travel experiences, optimize pricing and inventory management, and enhance their operational efficiency, resulting in improved customer satisfaction, increased sales, and business growth.
Can dynamic packaging software be customized for specific travel businesses?
Yes, it can be customized.
How does dynamic packaging transform the tourism industry?
Dynamic packaging has transformed the tourism industry by providing customization, flexibility, competitive pricing, greater inventory access, enhanced technology, and improved distribution channels. It has empowered travelers, expanded business opportunities, and changed the way travel products and services are bought and sold, making it a significant game-changer in the tourism industry.
What services can be added to the Dynamic Package?
We already have flow-ready Flights and + Hotel. Depending upon your requirements we can add the services.
Is Dynamic Package available for both B2B and B2C?
We have a basic flow of dynamic packages which cover Flights + Hotels + Transfers + Activities. This flow is not available on the Go plan as of now.
Can you help us with the colour changes of the themes as per our logo?
Any changes to the set theme/template are considered customization. Customization on the SAAS platform will not be available
Can you help us integrate a CRM we are already using with the OTRAMS GO plan?
This is not possible as customizations are not available. However, the platform has basic CRM tools to manage your agents and customers.
Why is it essential to have a Hotel Mapping provider integrated into the system?
A Hotel Mapping API is crucial for hotels as it provides accurate hotel data, allows seamless integration with distribution channels, enables efficient rate and inventory management, enhances visibility and reach, and improves the guest experience. This leads to increased bookings, revenue, and guest satisfaction.
When should one invest in Hotel Mapping API?
Integrating a Hotel Mapping provider may be necessary when a hotel wants to expand distribution channels, automate rate and inventory management, improve guest experience, manage complex data requirements, or optimize revenue and bookings. The right time to integrate depends on the hotel's specific needs, goals, and distribution strategy.
Is a preferred Hotel Mapping API available?
The availability and performance of Hotel Mapping APIs may change over time, and the "best" preferred Hotel Mapping API may vary depending on the specific requirements and preferences of a hotel. GIATA is a well-known and respected hotel mapping provider in the travel industry. They offer comprehensive mapping solutions that help hotels standardize and optimize their data for distribution across various channels.
GIATA's mapping services include matching hotels to unique identifiers, mapping attributes such as hotel names, addresses, and geocodes, and updating and maintaining hotel data on an ongoing basis. Many hotels and travel companies choose GIATA as their preferred hotel mapping provider due to its extensive coverage, accuracy, and reliability in the industry.
What are the uses of Channel Managers?
Channel Managers are software tools used to manage and distribute hotel or property inventory across multiple online channels. They streamline inventory management, update rates and availability in real time, connect hotels to various distribution channels, and automate bookings. Overall, Channel Managers help hotels efficiently manage their online distribution to Travel Businesses.
How does the Channel Manager works?
Channel Managers are software tools that help hotels manage their room inventory, rates, and reservations across multiple online channels in an efficient and automated manner. They ensure consistent and accurate information across channels, streamline distribution, and provide reporting and analytics for data-driven decision-making.
Can the Agent/customer Reschedule, Cancel the booking online from the portal?
Yes, the client can cancel the booking online.
Is group booking available in the system?
Customers have the option to submit a group booking request from the front-end interface, which can be managed offline by the admin/operation staff.
Can you help us upload all the offline transfers/ activities content in one go instead of adding them manually?
No. As this is an add-on support request, it must be managed at the subscriber's operational level
Do you give us the system to test before we go live?
Can we have a dedicated trainer for the platform?
No, you cannot. However, formal training will be provided to your entire team before you start using OTRAMS GO, when you go Live. We also conduct regular training, and webinars and share the recordings which will help you and your team.
Do you offer an SEO feature in your back office?
Yes, there is an SEO manager tool in the back office to manage your SEO Activities.  
Can you help us market our platform?
There are marketing tools available in the back office to manage your SEO activities. However, dedicated marketing assistance is not part of the plan.
Can you give us a breather for 6 months instead of 2 months?
No, any structural change to the OTRAMS GO Plan is not possible
What is the time frame of the agreement we have with OTRAMS GO?
The validity of the OTRAMS GO agreement is 3 Years.