A marathon of multiple roles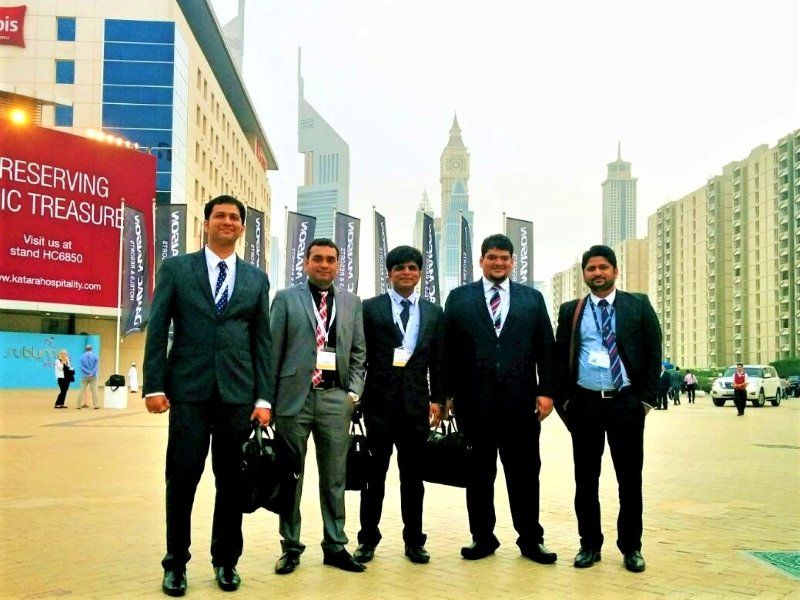 I joined Qtech Software on 22 June 2009 as Senior Software Engineer and have now completed 12 years. In a nutshell, Qtech has given me the opportunity to experience and face different sides of business.
Over the years, I got the opportunity to upgrade my skill and experience, which also led me to grow personally and professionally.
Journey beyond boundaries
In my initial years, I learnt a lot about product development and implementation which gave me the opportunity to travel to countries like Libya, Malaysia, Bangkok, Saudi Arabia, and UAE etc.
I was involved in implementation of our world leading travel platform that would create successful businesses like All In Travel, Royal Palm Holidays, and many DMC companies.
One of the biggest events, I have always looked forward to visiting is the Arabian Travel Market. I remember my first experience when on Day 1 of the exhibition we had signed-up two new customers, it was surreal to experience on my first visit to ATM.
After that, I have been a regular participant at the ATM. Interacting with our customers, prospects, industry pears and partners is an exhilarating experience.
The best part about my journey at Qtech Software is that it never got monotonous. I have been involved in many of product enhancements and delivery.
My technical background gave me the opportunity to lead platform security related developments which additionally evolved into product delivery.
For a short while, I also specialised in delivery of travel tech solutions to our DMC customers. I have led the development and deployment of the Quotation module , Packages and the Logistics module in our DMC software.
One of the best projects I have worked on so far is our Financial Accounting Software – EZBOOKS. I was involved in developing this from the scratch and deploy it to our travel ERP customers. Today, EZBOOKS has over 50,000 ledgers created and used in over 50 countries.
All work and no play is not the Qtech way
During this journey, I have got the chance to work with many wonderful and excellent knowledgeable colleagues. We are more than colleagues; we are a family!
Our team outings and offsite visits are always a great way to relax, bond with each other and break the monotony.
My colleagues and friends here have cheered for me as I successfully completed 2 full marathons and 3 half marathons.
I have a passion to learn new things, new technologies and Qtech has given me the opportunity to learn and apply them in the real world. I got excellent support from my team and management to execute my plans.
I would like to thank everyone at Qtech, my juniors and my seniors who have helped and guided me in every aspect of this journey.
I have learnt many things and still more to go. The journey continues…
– As shared by Nitin Jain