Technology Providers and Suppliers, You Must Meet at the ATM
Arabian Travel Market (ATM) is one of the biggest and most prominent events in the world of travel and tourism. Companies from across the travel spectrum are expected to attend the ATM. This event will have the largest exhibition of travel products and services.
Global travel professionals will gather from 1st to 4th May 2023 in Dubai to showcase their offerings and learn from one another. Experts from around the globe can provide visitors with fresh perspectives, creating significant business opportunities.
If you are a visitor at ATM here is what you can look forward to;
Discover the latest travel trends, gain inspiration from the latest innovations, and broaden the scope of your horizons by learning from world-class experts.
Get access to the latest industry knowledge, research, and participate in discussions.
Meet potential customers, established international suppliers, and travel technology providers.
Why are travel technology providers important?
Travel technology providers offer many technological solutions to OTA, tour operators, travel companies, and other industry players. Technology improves various aspects of the travel business streamlining travel-related processes, saving time and effort, automating various functions, reducing chances of manual error, etc. It also helps you analyze your business performance, and boost productivity and overall profit.
Why are suppliers important?
Suppliers provide inventory, prices, content, products, services, etc. for the travel industry. Suppliers are vital for travel businesses to create unforgettable travel experiences for consumers. It allows travel companies to offer a wide variety of options and prices that meet the needs and preferences of travelers. A variety of suppliers allows travel companies to offer the best deals to their customers.
Who are the top travel tech providers and suppliers you can connect with at ATM?
Expedia Group is one of the world's largest travel companies. They fuel the global travel industry's growth with a wide variety of services. Travelers and partners can benefit from their services. Expedia Group owns and operates several brands, including Expedia.com, VRBO, Hotels.com, Hotwire.com, Travelocity, Ebookers, Orbitz, CarRentals.com, CheapTickets, Wotif, Trivago, and Expedia Cruises.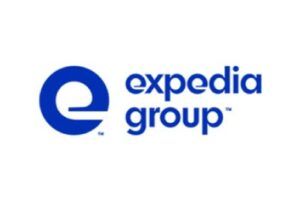 Expedia has developed pioneering solutions and enabled collaboration between travelers and partners. They utilize their platform and technology to offer services to multiple businesses and brands. The result is a seamless delivery of travel experiences on a local and global scale.
They are seasoned travel technology providers and offer excellent content. Technology is the basis of everything they do. With technological investments, they can implement innovations faster so planning and booking become easier and more exciting.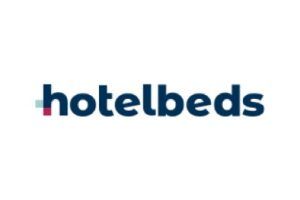 Hotelbeds is not only the world's largest but also the leading bedbank. Hotelbeds is a global leader in TravelTech. Founded in 2002, Hotelbeds gives travel service providers a technology platform to distribute their products and services worldwide. Through their platform, they enable and empower businesses by connecting them in a constantly evolving and growing industry.
Their cloud-based technology platforms provide quick and easy accessibility to a broad range of travel products, like ancillaries, payments, accommodation, etc, and generate demand through rich data and intelligence. Their exclusive focus on B2B allows them to drive growth for their partners without competing for end users.
A team of over 3000 experts provides specialized knowledge and guidance to improve trading and reach the most difficult markets. They help B2B travel players grow by combining committed team, data, and technology.
Amadeus is a global travel technology provider. They rank among the top travel technology companies in the world. Through them, travel companies can connect to the travel ecosystem; discover and develop opportunities for travel business ventures.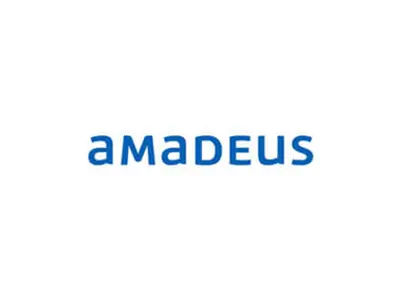 Through their expertise, they have developed innovative tools that help airports, airlines, hotels, search engines, railways, tour operations, and travel agencies. Travel experiences around the world are improved by these solutions. This has been profitable for travel companies as well. Amadeus is one of the largest GDS providers in the travel and tourism industry worldwide. Designed to solve a common industry challenge: efficient sales and travel distribution, Amadeus GDS was developed as an innovative solution.
They bring together extensive knowledge of travel with the skills to design and deploy the most sophisticated, dependable, and essential systems their end users need.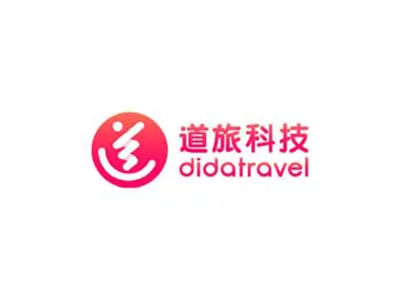 DidaTravel is one of the world's leading travel distribution service providers. Their goal is to provide the best travel technology solutions in the industry. They have 23,000+ B2B clients worldwide. Their one-stop platform and API provide access to more than 700,000+ hotels and 500+ airlines in 20,000 destinations.
Their B2B shopping website allows users to access global travel resources without technical knowledge. They work with multiple currencies and languages. They support business endeavors through a dedicated customer support team.
By using XML/API interfaces, users can access travel resources around the globe and integrate them into the original booking software or site, so that customers receive confirmations instantly. DidaTravel's XML/API technology team offers more than ten years of expertise and exceptional interface capabilities, making it an easy choice for global partners.
Within Earth Holidays is the prominent B2B global bedbank and is also the largest DMC & Tour Operator in Turkey, Malaysia, Egypt, and UAE. Their B2B Travel Portal makes it easy for travel agents & hoteliers to book online travel services in real-time.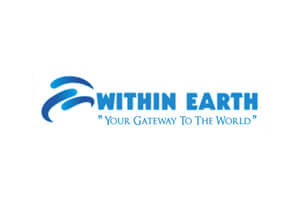 With the most advanced technology and superior customer service, Within Earth B2B offers the best online booking experience for travel agents. They specialize in serving the Middle East Market but have recently opened to other regions.
They serve their travel agents internationally with the highest quality of services and support their hotel partners actively. They have highly dedicated staff and are committed to providing quality service to travelers around the world.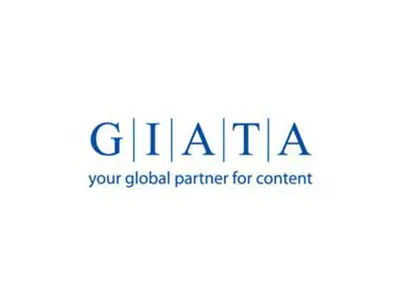 GIATA is the tourism industry's leading non-bookable content provider. It strives to set new standards in the processing and distribution of hotel and travel offers. They understand that tourism companies are unique. The modular design of their product allows for both standard and customized solutions.
Aside from managing one of the world's largest hotel mapping databases and other premium content solutions, GIATA handles the mapping of millions of properties from 400 suppliers for more than 20,000 users in over 70 countries. GIATA relies on experience and utilizes advanced technology like AI, Machine learning, and digital fingerprints. Their content services benefit travel agencies, tour operators, GDS, travel agencies, OTAs, etc.
Since 2018, GIATA has played a major role as a content provider to Google for hotels to update their information on the search engine.
Darina Holidays is a highly sought-after destination management company. They have a team of seasoned professionals whose expertise and meticulousness work in tandem to offer the best services. They have invested in advanced travel technologies and effective practices. This has led them to be one of the prominent DMCs in UAE capable of meeting any Tour Operator's needs.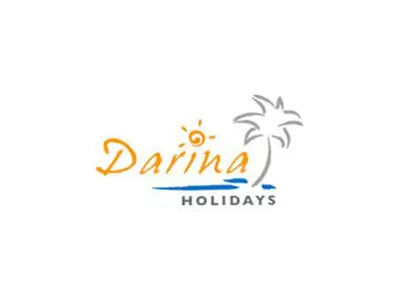 Darina has established itself as the best provider of travel solutions for its agents. One of their core strengths is customized services. They plan and provide many travel activities for a good price. They are committed to providing top services across all travel and tourism sectors.
From the UAE, they have expanded to Qatar and Oman. Future expansion plans include more destinations.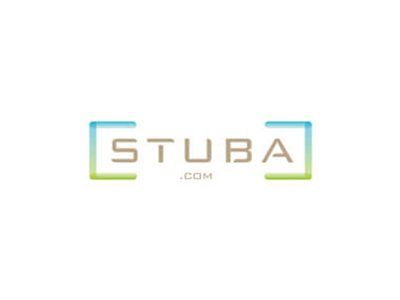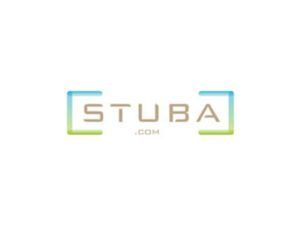 Stuba is an online wholesaler of accommodation for the travel industry. This multinational company with global operations is headquartered in Dubai, United Arab Emirates. Travel agents can use the company's platform to browse, choose, and book hotels, apartments, and other accommodation options worldwide. Stuba has been around since 1991. Their industry knowledge and expertise are outstanding.
They have heralded an age of change in hotel booking with their unwavering pursuit of innovation. The company's goal is to maximize profits and improve effectiveness in the travel industry by offering carefully curated hotel results.
The team at Stuba is constantly innovating to make booking accommodation easy and convenient for customers. They have a 24/7 support team and online support tools available to serve their customers better.
Qtech Software delivers Travel Technology for businesses of all sizes. Their software solutions power the businesses of over 100 clients in more than 70 countries. Since its inception 17 years ago, Qtech Software has been the market leader in conceptualizing, developing, and implementing the newest technology that travel businesses need.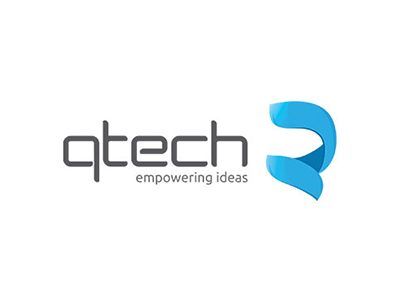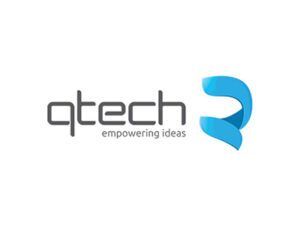 Qtech software's solutions and products are used by a wide range of organizations in the travel industry. Their expertise in travel technology helped them create OTRAMS, the world's leading travel technology platform. It is a flexible, robust & all-encompassing travel ERP system. OTRAMS is designed to ensure smooth operations, increase profitability and enhance the user experience. It's ideally suited for online travel agencies, travel agents, DMCs, and wholesalers.
As part of their mission to provide all-encompassing business solutions for the travel industry, they established subsidiaries rePUSHTI – An AI-powered booking re-verification platform, and Bizinso – Customer Software Solutions Development.
You can meet all the above-mentioned technology providers and suppliers at Arabian Travel Market 2023. This is a great chance to interact with some of the biggest players in the field of travel. Make the most of this opportunity by learning and acquiring solutions that will improve your business.