Introducing rePUSHTI – AI Powered Booking Reverification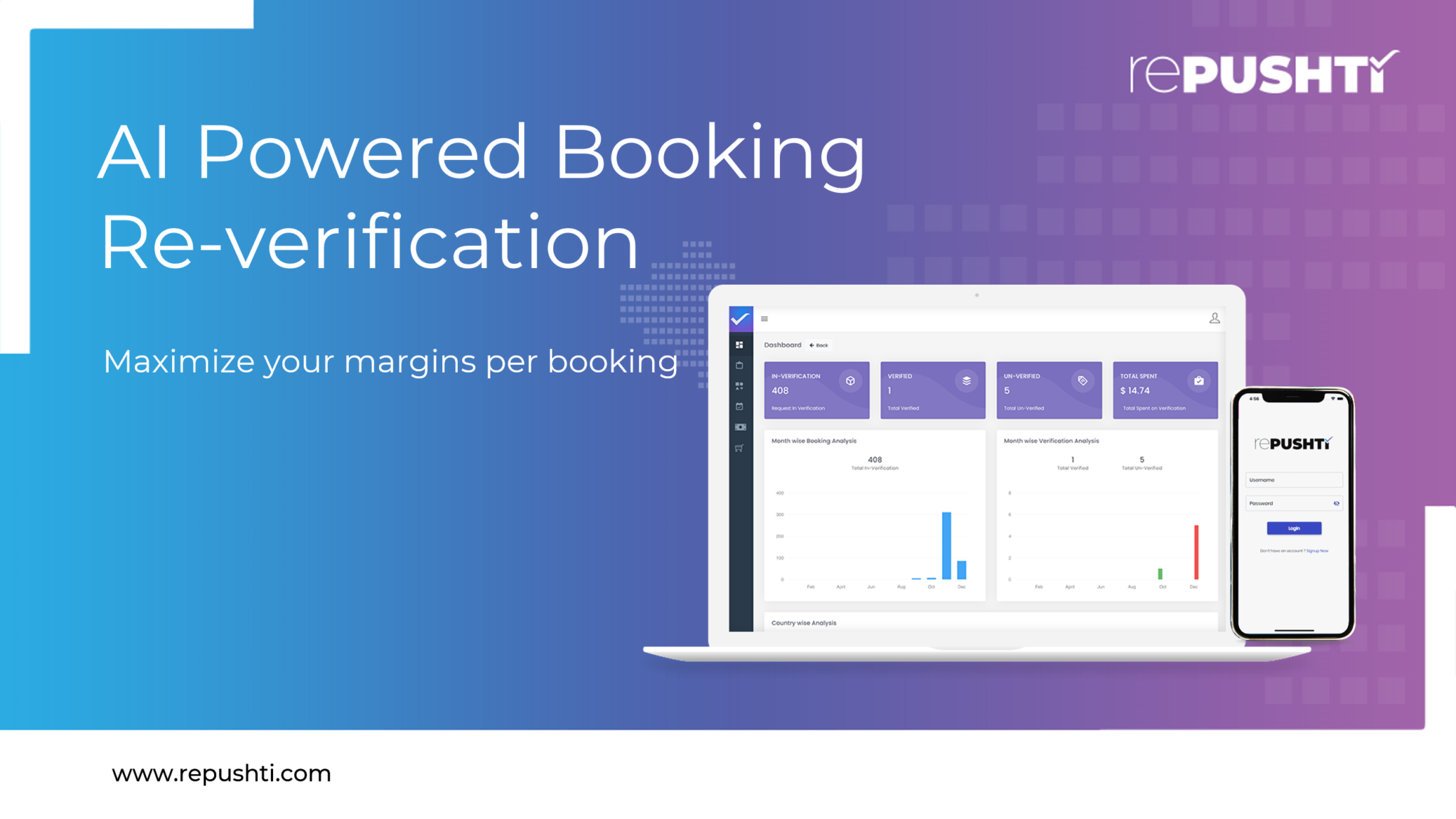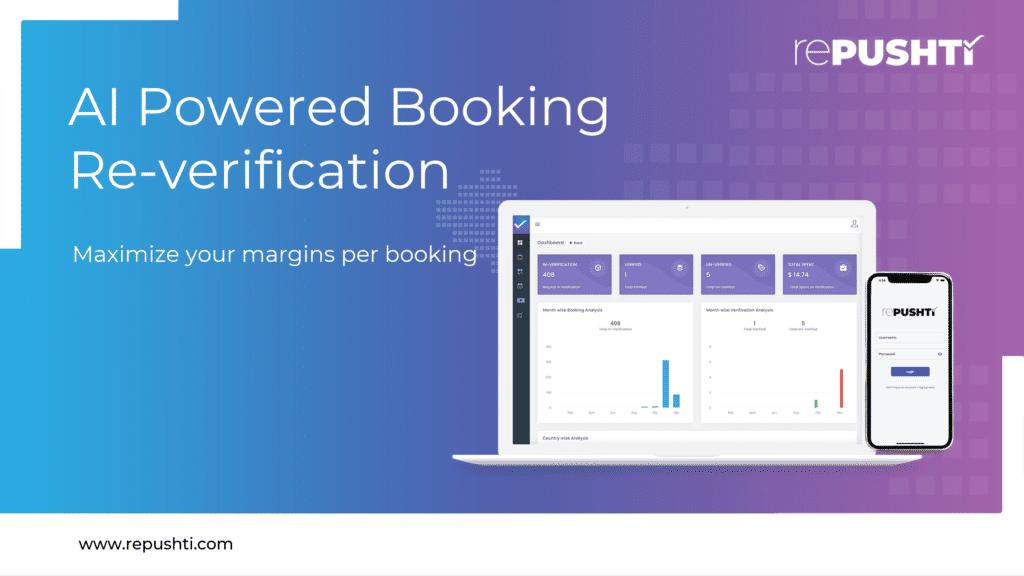 Qtech Software, World's Leading Travel ERP Technology Provider has launched a booking reverification platform. This is a first of it's kind solution in the travel industry. Repushti, is an open to all booking reverification platform through which, travel businesses can get all their bookings re-verified. Repushti automates the complete reverification process with minimal to no intervention required by the customers. It leverages AI and ML technologies to provide a standardized re-verification process for over 50 parameters.
The launch was conducted online in the presence of guests from over 100 travel companies across the globe.
At the launch, Paresh Parihar, MD & CEO of Qtech Software said "Repushti is a much-needed solution in the travel industry right now. The pandemic allowed us to prioritize the development and make this platform available for all travel businesses globally. With Repushti, we are helping the travel industry improve its service levels and deliver a high-quality experience to the customer".
Repushti is a completely automated booking re-verification platform. It verifies the bookings made by travel agencies through its proprietary AI engine, which is supervised by an expert team. It completely automates the re-verification process in travel business. Any travel agency, irrespective of their size can now re-verify their bookings and deliver a world class customer experience.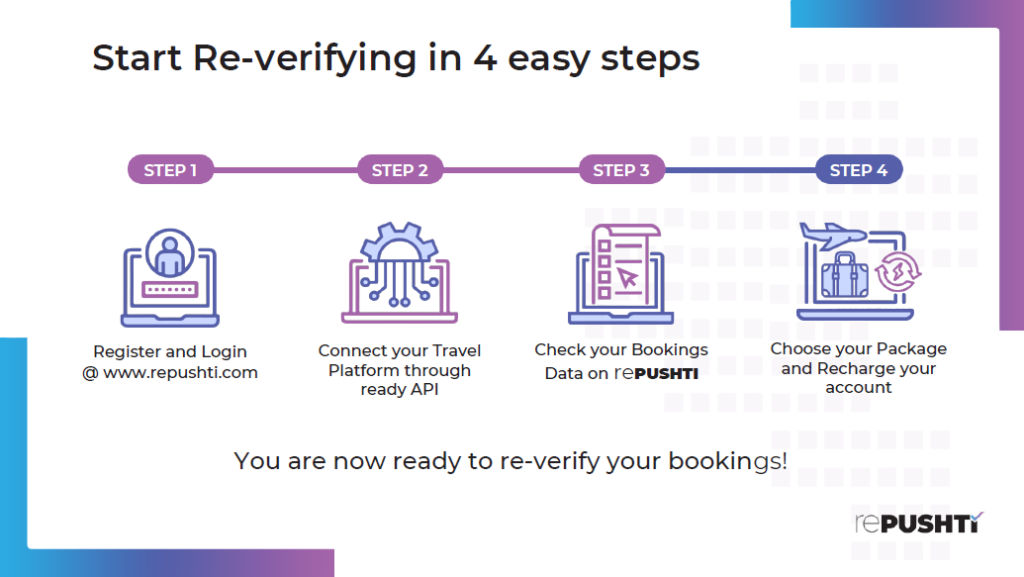 This kind of a solution was much needed in the travel industry to address the rising concerns of customers booking travel online. At an average of 2% error rate in all online bookings, the value of losses in a $750 billion online travel market is over $15 billion per year. That's not all, an error in the booking reduces customer confidence in booking through online as well costs the travel business its reputation.
Traditionally, travel agencies re-verify bookings in various ways, they employ a dedicated team or ask their travel agents to spend up to 30% of their time in re-verification. In either scenario, the re-verification is person dependent and non-standard, leaving room for a host of errors and a compromised customer experience. In case of international bookings, high call rates, language and time zone difference make it extremely difficult to re-verify a booking. Travel agencies end up spending 5 to 10% of their margins on re-verification.
Repushti, standardizes the process with over 50 parameters checked across every booking, with agent notes and call recording available for review. It will elevate the customer confidence in re-verified bookings and raise any red flags much in advance for the travel agency to mitigate any issues.
The head of product development for Repushti, Rahul Kathet said, "Repushti is a platform with unlimited possibilities. It is relevant to various types of businesses. The machine learning algorithm continuously learns from the bookings re-verified. It helps companies in understanding the probability of a booking to get reconfirmed and error percentage. With this kind of data, we can reverse engineer supplier relations to elevate the quality of data available cross systems. We have barely started to scratch the surface".
Repushti is a highly cost-effective platform as well. It delivers enormous value by re-verifying bookings, elevates customer experience, and improves margins at fraction of the opportunity cost.
Due to the economy of scale, every booking re-verification made through Repushti costs only 1$.
There are no hidden costs, no set-up charges. Travel companies can choose their recharge amount based on their number of bookings and pay as they use.
With Repushti, travel agencies can focus on their priorities, post pandemic. Retain loyal customers, offer added value to all customers, and improve their bottom line.