Powering Unforgettable Experiences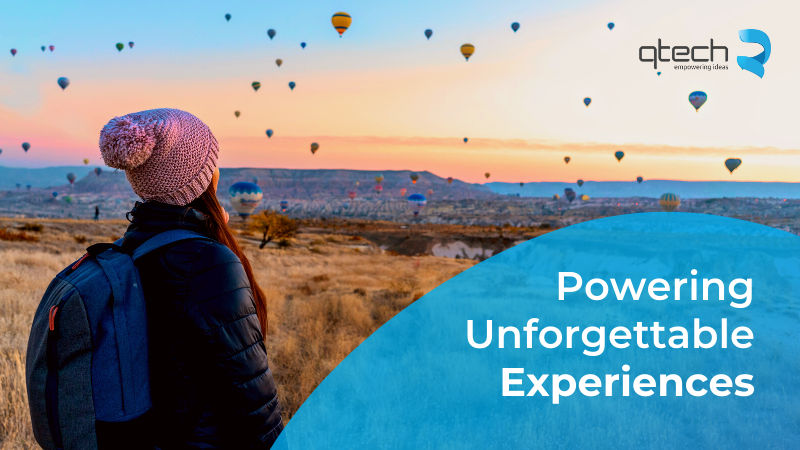 Our world moves on experiences! All of us want to experience things that inspire us, makes us feel special or simply takes our breath away! The desire of experiencing something incredible, makes us seek avenues that can fulfill them.
Travel is one of the most popular ways to explore the world around us, experience cultures, heritage and nature. It opens us to new ideas, motivates us to reach for the stars and keeps us going from one milestone to another. Travel is not only a passion for many people, it is also a way of life.
This passion is what has made an entire industry to come together and work towards providing experiences that are cherished by people. Travel business owners, travel agents, hospitality specialists, flight operators and millions of people work hard to make these experiences possible. They thrive and grow by providing a seamless experience to their customers, making their holiday even more cherished!
Ever since technology made its way into the travel industry, it has been growing at a rapid pace. Travel has become a lot easier and more accessible. Travel service providers are now able to reach a wider audience and service more customers with adoption of technology. It certainly has empowered the customers with more choices and options.
We empower the Travel Industry with Technology, that delivers unforgettable Experiences!
For over 16 years, Qtech Software have been at the forefront of this digital revolution in the industry. We have been empowering travel business owners and over 200,000 agents in more than 200 countries with technology solutions that help them make travel booking and management easier. It has propelled us to be awarded World's Leading Travel ERP Technology Provider for 4 years straight!
2020 thrust the world into uncertainty and 2021 has been all about changing the setback into a comeback for the travel industry. Despite the subdued years that we recently had, Qtech has continued to empower the travel industry with technology that makes the digitization of their business a reality.
We firmly believe, technology is going to be the game changer for any business to thrive and grow in the information age. We consistently ask ourselves; how can we bring more sophistication and ease of doing business to the industry? How can we boost the productivity and profitability of travel businesses? How can we make technology more accessible?
The idea is to meet every demand with innovation, to help our customers achieve their goals, think beyond the ordinary and achieve what was previously unthinkable. This strengthens every cog in the travel machinery that has a role to play. From the biggest player to the smallest, everyone is empowered by technology to push ahead into a bold new world.
The beauty of technology and time is that its ever-changing. We at Qtech are continuously expanding our horizon, making advancements, and introducing solutions that will help our customers meet upcoming challenges head-on.
The best part about this journey is that we are joined by a highly driven team of individuals who share the same passion and goal. We enjoy the trust of our customers who have believed in us, throughout this journey. We are thankful to all the suppliers and partners for standing by us. And all our friends in the industry who continue to believe in us!
The next phase is going to be a lot more exciting! Stay tuned!
Ready to drive your business success?