Now Offering: WhatsApp Business API Services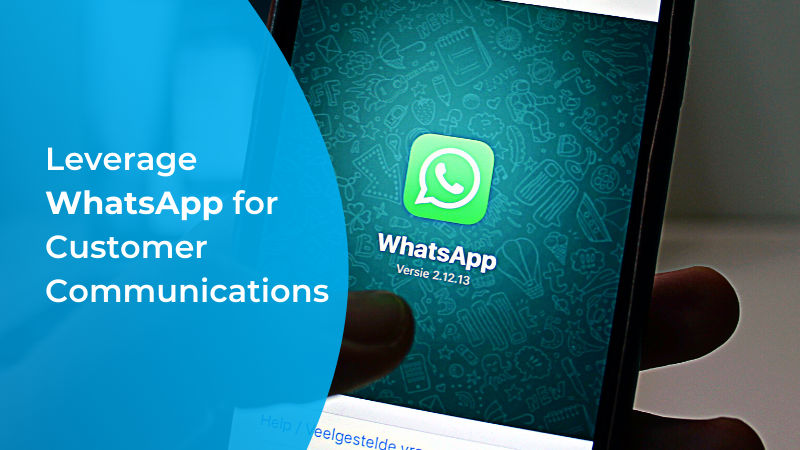 WhatsApp is one of the most easy to use and highly accepted modes of communication today. Friends, family and even brands engage with us through WhatsApp. It allows us to capture our user's attention and have an interactive engagement.
As a consumer facing business, if you send multiple updates to your customers regarding their purchase, shipment, or general notification. Or if you are providing a chat-based support to your customers, WhatsApp can be a very handy platform for your business that will increase the engagement and conversation with your customers multi-fold.
To help our customers and businesses across the globe, we have now initiated a WhatsApp Business API as a service. You can now connect WhatsApp business API to create customer touch points and create smart funnels for your business. Send customer specific messages that are personalized and real-time.
You can directly integrate WhatsApp in your CRM or ERP platform and start engaging with your customers.
Here are some important points to know:
Documentation: No additional documentation needed other than original WhatsApp for business registration
Verified Account: Customers will receive communications from your official branded account on WhatsApp with a green tick (verified badge). Build trust and transparency.
Fast Activation: You can get started quickly with veery little technical help. The complete activation is self-served and easy to onboard.
Easy integration: All integration steps and necessary knowledge is available for you to completely explore and use the service to it's full potential
Once you have registered for the service, you can use WhatsApp Business API for the following:
Send personalized updates about various events to your customers (purchase, invoices, shipment, updates etc)
Interact with customers: You can chat with customers through WhatsApp and have an interactive conversation
Rich Messaging: Send and receive more than text messages to create an immersive experience: images, files, location, audios, videos, links, etc
WhatsApp Business API will add a whole new dimension to your customer experience.
To get started, there is a very small one time license fee and the complete service comes at a pay-as-you-go model. Which means, you only pay for usage you have done every month. Additionally, the service is highly scalable, you can get more credits at a touch of a button without any hassle. Additionally, you will get 1000 Conversations Free, every month!
Qtech Software is inviting all our customers and business to leverage WhatsApp as a new communication channel for your customers. To register, click here.
To understand more about WhatsApp Business API, visit this link.