Connecting With the Best Flight Suppliers for Your Travel Business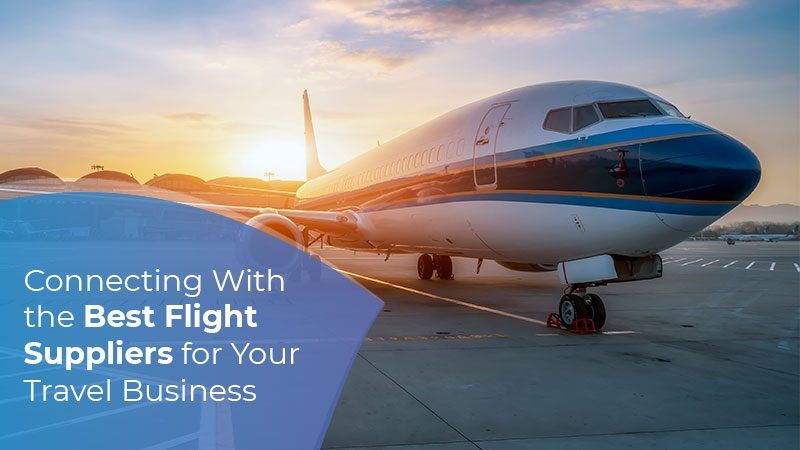 Flight travel is one of the most common modes of travel. The changes in technology, infrastructure development, and needs of the people have led to more airports and flights springing up. Many tier 2 and tier 3 cities have regular flights connecting them to bigger or international destinations. This has increased the number of passengers who prefer to fly. Many will technically need to fly to their destination.   
People who fly are constantly looking for better rates, better services, and multiple options. The number of people who prefer to fly will always keep increasing. The International Air Transport Association (IATA) expects overall traveler numbers to reach 4.0 billion in 2024. Travel companies need to focus heavily on providing good flight deals to their customers. This can be accomplished by connecting with the best flight suppliers.    
Why do travel companies need best flight suppliers?
Flight suppliers are the ones who provide access to travel content for flights. This also includes the availability of tickets, prices, booking, and confirmation. Access to multiple suppliers simply means travel companies have sources to offer the best deals for their customers. This will help travel companies stay ahead in a crowded market, and retain their customers while attracting new ones.    
Sourcing a good flight supplier depends on two things. If you are a registered IATA agent you have ready access to GDS.    
IATA registered agents can directly integrate with GDS
Here are the GDS they could consider associating with:
Amadeus is a GDS Flight integration for travel companies and travel agents. It is quite comprehensive and is one of the best in the business with its presence across the globe.
Amadeus has decades' worth of experience that translates to growing business through technology and a global business network.
Their innovations provide critical solutions that help build the travel industry, improve the travel experience and shape the world of travel with technology. No matter where your business is based, Amadeus has the bandwidth to help you grow.   
Its network spans more than 190 countries, with 150+ nationalities, speaking over 60 languages. 

 

640+ million total bookings processed in 2018 using the Amadeus distribution platform.

 

1.8+bn passengers boarded in 2018 with Amadeus and Navitaire solutions.

 
Travel companies can access a wide inventory and provide good deals on flights through Amadeus. You can search and book content from over 400 airlines. By integrating with them, it is possible to offer a better experience to the customers at a competitive rate. They have an excellent ecosystem of flight search as well.   
Qtech software is the authorized developer partner of Amadeus GDS. We can integrate Amadeus GDS services through our flagship travel ERP – OTRAMS.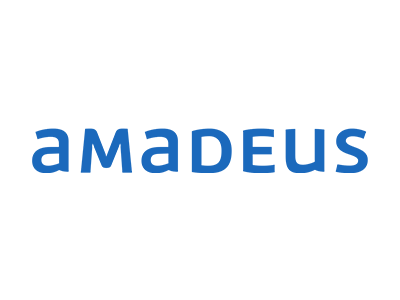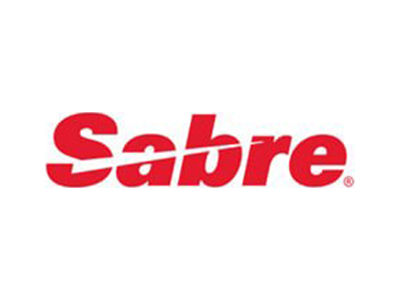 Sabre is easily one of the biggest names in the world of travel and tourism. With Sabre GDS, travel companies can search and book flight services provided by airlines. Sabre has been powering the global travel business for decades with technology. They are partners with airlines, hoteliers, agencies, and other travel partners to retail, distribute and fulfill travel.  
Sabre is a product of a joint venture between American Airlines and IBM. Their attempt at creating the world's first computerized airline reservation system was the beginning of Sabre. They have since then expanded and now can influence every part of a traveler experience.   
Sabre invests in technology that drives industry growth. This is instrumental in creating a marketplace for personalized travel. Their products and services are aimed at helping travel companies serve their customers better and improve their experiences.  
Sabre has global connections that are beneficial for your business: 
They have 420 Airline Distribution Customers.

 

Connections in 198- Countries with TMCs and OTAs.

 

Part of 33%+ Travel Agency Transactions Worldwide.

 

Connected to 71k+ Travel Agencies.

 
You can get access to over 400 airlines through Sabre. Travel companies can enjoy access to flight content with flight rates, availability of seats, and much more through Sabre. By integrating with Sabre, travel companies widen their inventory and provide excellent choices for their travelers.    
Qtech Software is an authorized developed partner of Sabre. Saber GDS can be activated on your travel portal powered by OTRAMS.
Galileo by Travelport is one of the leading GDS in the world. This GDS allows travel companies and travel agents to a worldwide inventory of airlines. Galileo GDS was acquired by Travelport. They focus on delivering exceptional experiences for their customers. They focus on connecting airlines, hotels, etc to travel companies and agencies through content.
One of the three most powerful GDS in the travel industry, Travelport will provide travel companies with real-time access to content from around 400 airlines.   
This can be instrumental in helping travel companies access a wide inventory. It is possible to give customers more options on prices, seats, airlines, and much more by integrating with Travelport.   
OTRAMS is successfully integrated with Travelport GDS and is functional on their latest API.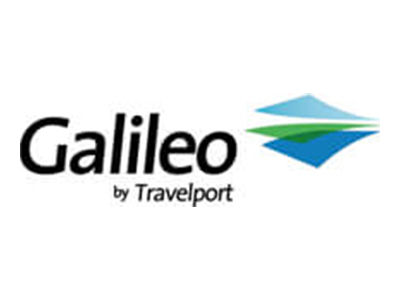 For non-IATA registered Travel Agents
Travel agents and companies without IATA registration can integrate with flight consolidators. Flight consolidators or airline consolidators are those who procure flight seats in bulk and sell them to travel companies or the public. They play an important role in availing airline tickets at cost-effective rates.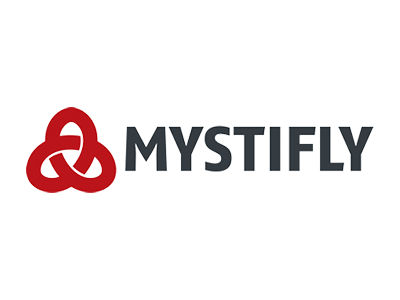 Mystifly is a leading global airline retail marketplace. Their main customers are online travel agencies, travel companies, travel management companies, etc. Mystifly offers the most competitive flight rates to travel businesses. They have always focused on empowering their partners by making air travel more valuable.
Travel companies will have access to a wide inventory as Mystifly offers search, ticket, ancillary sales, and post bookings management processes in more than 700+ airlines. Mystifly provides air retailing services to 2500 travel businesses all over the world. Their main customers are OTAs, TMCs, travel agencies, loyalty & concierge businesses, wholesalers, and aggregators.   
What Mystifly offers:
B2B SAAS model airfare marketplace that allows search, ticket, ancillary sales, and post bookings management process on a single platform. 

 

Extensive global airfare content from over 750+ Full-Service Airlines and Low-Cost Airlines. 

 

Content sourced from GDS, Aggregator Content, NDC & Direct Connects. 

 

Additional revenue opportunity through ancillary sales and brand fares.  

 

Notifications on flight schedule changes, disruptions, etc.  

 
Mystifly is a partner of Qtech Software. All their services are well integrated into our travel ERP system.   
Verteil Technologies provides a cloud-based distribution platform for airlines. Their direct connect (VDC) platform enables its customers to make fully informed decisions by comparing through various offerings available.
Verteil strives to provide quality service and information to its customers. They also aim to help their travel partners boost their revenue. Their platform is a great step toward enabling travel suppliers to innovate and sell products and services.   
Verteil supports agencies by:
Providing quality service and correct product information to travelers. 

 

Increasing profit by enabling the sale of the complete selection of ancillary products.

 

Improving customer service by providing an excellent customer experience. 

 

They boost productivity through technology. 

 
OTRAMS enterprise version is integrated with Verteil. Verteil offers API which can be directly integrated with OTRAMS.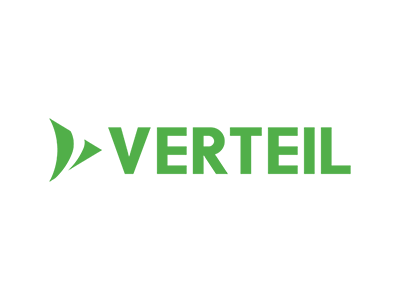 Directly integrating with LCC
Here are some low-cost carriers that travel agencies should consider boosting their inventory and offering customers more options.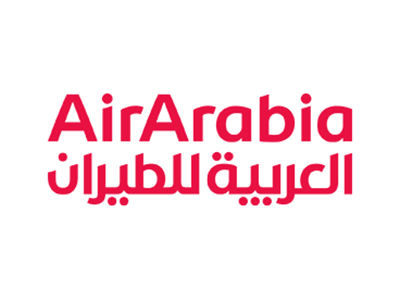 Air Arabia is the first and largest low-cost carrier in the Middle East and North Africa. They have flights to over 170 destinations across the Middle East, North Africa, Asia, and Europe.
Air Arabia is committed to providing affordable flight rates. Their competitive fares and extensive network make them a beacon for those searching for affordable flights. They support this with easy selling options for their partners in the travel industry.   
Jazeera Airways is the first non-government-owned airline in the Middle East. It is one of the few private airlines in the middle east. They currently have flights to 28 destinations. They own and operate their terminal at Kuwait international airport. This ensures their passengers have a better experience. They offer great services at cost-effective rates.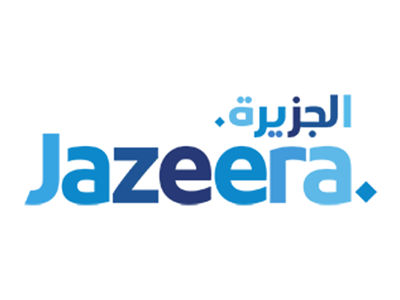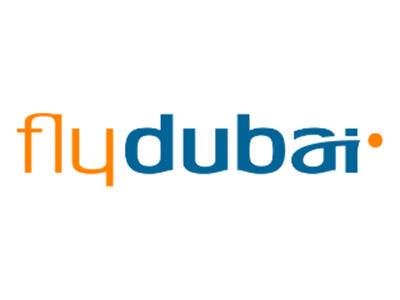 Fly Dubai is a Dubai-based low-cost carrier that flies out to more than 90 destinations. They are constantly adding new destinations to their network to widen their reach. Their routes include Africa, Europe, Central Asia, the GCC, the Middle East, the Indian Subcontinent, and Southeast Asia.
Having flown over 70 million passengers they are the second-largest carrier, by passenger numbers, operating out of Dubai. With Fly Dubai, travel companies can offer smarter, simpler, and cost-effective rates to their customers.    
These are some of the leading flight suppliers in the travel industry. If you wish to add flight booking services to your travel portal, OTRAMS can help you with connectivity to all of the above-mentioned best flight suppliers, along with a powerful flight reservation system. Providing flight services is a highly competitive market, associate with the right supplier through OTRAMS.  Give your business the best chance at boosting your revenue and building a stronger business.    
To Know More About Technology-powered Business Growth for Your Travel Business!