Evolving in the New Era of Travel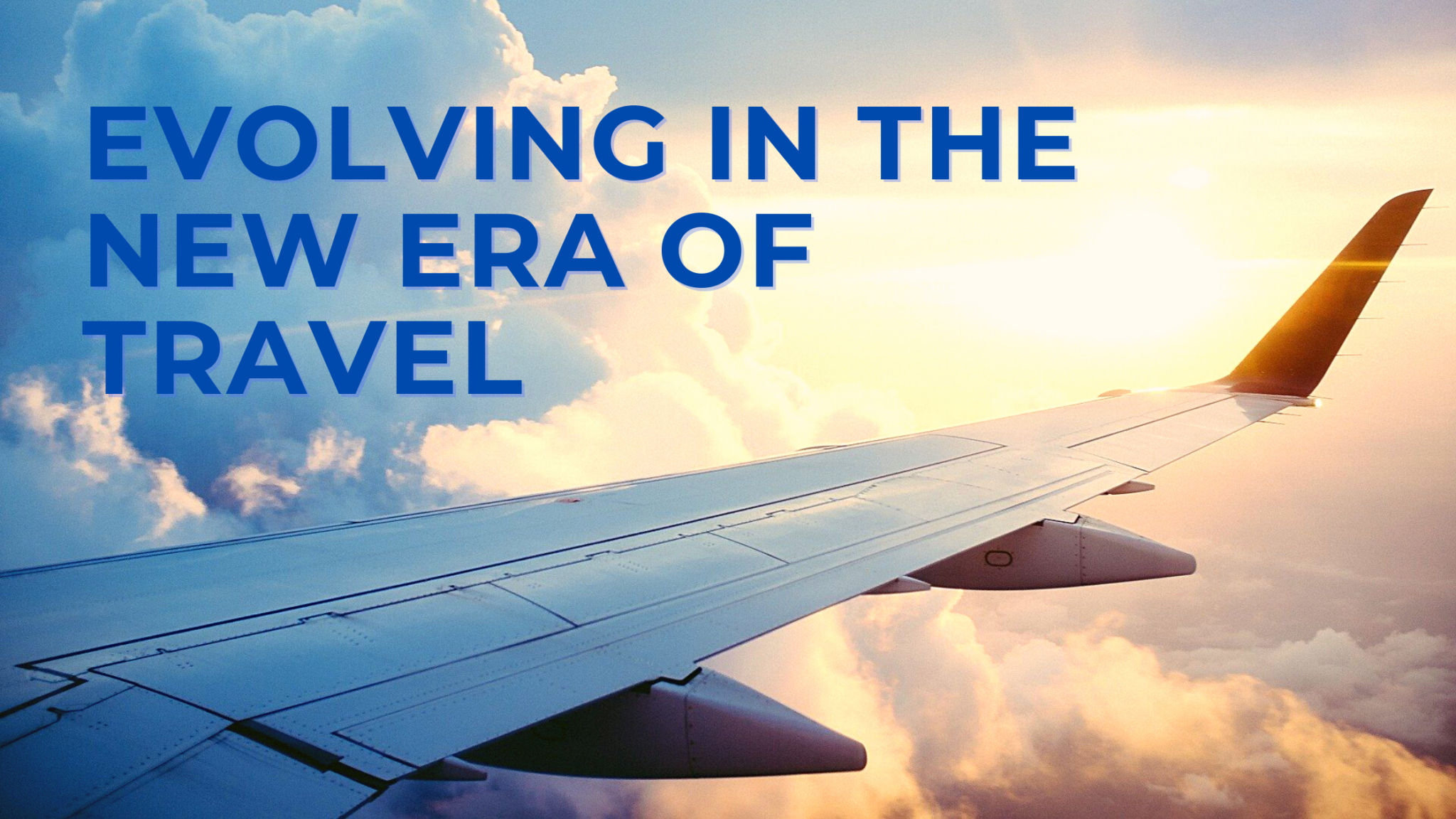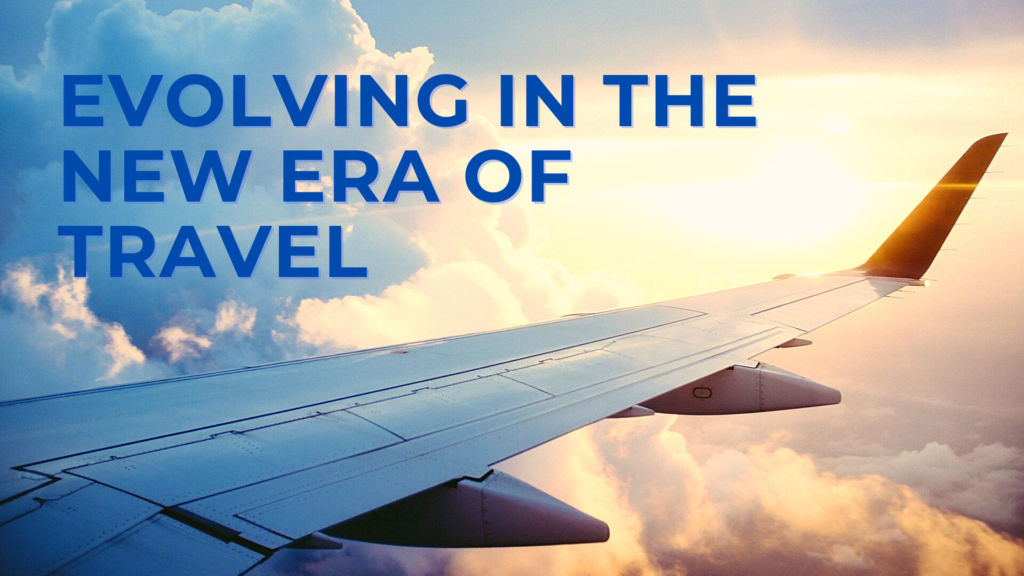 The Covid-19 outbreak has unfolded as a global economic shock. With ongoing travel restrictions extending to the realm of uncertainty, the travel and tourism industry is facing the harsh realities of near-zero business. Currently, passenger travel is still a health hazard and small to mid-level entities are struggling for survival. It's time for the travel and tourism companies to take some smart and fast decisions and chalk out a clear strategy for revival.
In the coming months, the travel industry will look to reduce, restructure, and rebuild. With borders closed and social distancing norms affecting bulk domestic travel, reduction in terms of assets and employees is inevitable for survival. For minimized contact and maximized impact, the travel, and tourism sector is all set to experience a tectonic shift towards smart travel technology as part of its restructuring efforts. Business enterprises must display the agility to adapt to game-changing innovations in the marketplace. The industry must utilize the lean period to build up a future perfect mode of contact-less operation through digitalization. As and when travel restrictions ease, clients will be specifically looking out for entities that offer a safe and secure travel experience.
Adopting a Safety-first Approach
The travel industry is poised to lead the global economic turnaround with passenger safety enhanced to the maximum possible levels through efficient risk mitigation technologies. The industry must collaborate and coordinate with regional health organizations and circulate traveler details across various checkpoints. There also has to be in place a contingency plan and alternative arrangements based on a highly fluid geopolitical and macroeconomic scenario.
Seamless integration of data across all service platforms and an early communication and response system on the customer service front is set to be high in demand. The efficient handling of a vast amount of self-generating data to aid automated decision making in real-time will require an AI-integrated approach for data management. Companies have to ramp up their digital transformation in the travel sector with specific resource allocation. This has to be followed up by the identification and training of employees for operating in a digital-first environment.
Customer-centric Resource Management
Travelers post COVID will be expecting hospital-like hygienic practices at every point of interaction on their way to the destination. This involves setting up of smart self-serving kiosks, AI-assisted customer service, and flexible fare rules. System integration of machine learning, language processing, and product search engine will enable travel companies to offer the best solutions by customer preference. Travel companies have to shift from their efficiency-oriented approach to a personalized customer-oriented approach. Coupled with social distancing norms in travel, this is expected to increase the cost of delivery, and price hikes may be unavoidable.
To mitigate price challenges, travel companies are expected to focus on optimum resource management. There will be a major shakeup in the workforce with a high demand for employees able to work in multiple roles. With the majority of operations shifting to a zero-contact automated mode of delivery, the workforce has to be a cross-functional one ready to be deployed at all positions in response to overutilization or under-utilization of infrastructure.
In the coming days where uncertainty will be the new normal, it will not be prudent for transportation companies to stay heavily invested in the maintenance of costly hardware, operation management, and customer relationship management software. Major companies have already made a move towards cloud-based solutions where resources can be accessed over the internet in a pay-as-you-go model. Depending upon business flow, resource utilization can be upscaled or downscaled resulting in technology cost savings. Cloud-based management will also allow unhindered operations as users can log in from remote locations in work from home mode thereby ensuring optimum performance. Enhanced customer service, better data security, and a more reliable technical infrastructure is motivating major players in the industry to shift to cloud solutions.
Innovative Marketing Approach
Even under acute travel restrictions, people have searched on exotic travel destinations in Google as well as on Social Media platforms for inspiration. As and when travel restrictions start easing out, travel companies need to reach out to their existing and new clientele with assuring stories and messages about life trudging back to normal in the destination cities. The marketing approach has to be connected to reality and inspire positivity. It's time for travel and tour packages to reach out to potential customers rather than the other way round. Travel companies can reach out to a wide audience through different Social Media platforms. Curated posts with ethereal images served along with attractive couple and family packages initiate discussions that can convert into potential leads and conversions.
Since the travel industry would be starting from a near-zero, it would be prudent for them to adopt eye-catching and innovative marketing strategies usually undertaken by fresh start-ups. Effective communication with clients is the key to encourage them to undertake safe and secure sojourns. With companies cutting down on business tours and conferences, the focus for the travel industry will be on the tourism sector to start with. Initial bookings will mainly originate for domestic tourism packages. Based on previous sales data and AI-generated customer behavior insights, travel companies should be focusing on developing remodeled end-to-end tourism packages offering a seamless travel experience.
Re-evaluate Market Competition
For many small and mid-sized businesses in the travel industry across the globe, the sustained travel restrictions have been a death knell. Companies should re-evaluate the competitive landscape through an informed feasibility study on close competitors. It will be an ideal time for financially strong companies to enter new markets, finalize acquisitions, and introduce innovative products to the market. The post-COVID market will see lesser players and the emergence of direct marketing strategies. With various travel operators closing down, airlines and cruises need to directly reach out to customers with attractively priced packages.
Travelers will prefer end-to-end direct mode of communication to minimize potential health hazards and travel packages need to be modified accordingly. Tour and travel operators need to tie up with established hospitality partners as travelers will look towards holistic hygiene, safety, and security in the entire duration of stay. It's time for travel companies to look at a comprehensive service bouquet instead of the regular baggage deals, leg space, or complimentary meals. This will help enterprises to stay in operation even when travel restrictions are in place. It also allows a direct connection with existing clients through different services along with the creation of a loyal client base.
Rising above the Challenge
The travel industry has repeatedly bounced back post catastrophes like the 9/11 attack and the great economic slowdown in 2008. Every time it has emerged fitter and stronger, riding on innovations and technologies to surpass bottlenecks. Even for this ever-resilient industry, this pandemic has been a lethal killer owing to its scale and the subsequent uncertainty. The travel industry will never be the same again. To mitigate its biggest crisis, the industry needs to carve out a headroom for itself through digital transformation in the travel industry. Slow movers will find the road to recovery tougher to negotiate. Smart travel technology driven by razor-sharp ideas is set to define the roadmap to recovery for the travel industry.