2022 Wrapped!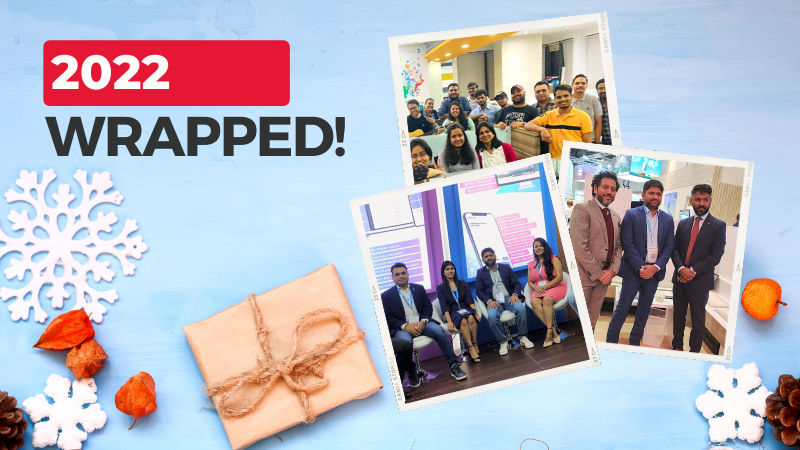 2022 has been a year of revival, optimism, and validation for us in many ways. As we move on to 2023, we reflect on everything we learned and how it shapes the future to come. This was a year of investigating concepts and possibilities and we found ourselves richly rewarded by enthusiastic responses. As the world's leading travel technology provider, we were instrumental in helping travel companies around the world capitalize on the growing needs and demands of their customer by aiding them with technology that supports them perfectly.    
We welcomed the revival of the travel industry post its slump and helped businesses find their footing once again. The number of people traveling has increased, helping the business boom. Post-pandemic, we diversified from one product organization to multiple business units. 2022 has been the year where we scaled up these businesses. We had a positive response from our latest ventures like rePUSHTI and Bizinso and this validated our business ideas.   
Key Partnerships
Our partners played a vital role in our business endeavors.
Expedia, World's largest travel company and Qtech Software formed an alliance to provide a platform for travel business to scale faster, access powerful technology and great content. This will play a crucial role in helping travel companies grow faster.  
OTRAMS Enterprise
With OTRAMS Enterprise, we have seen growth, gains, and fortitude as business mold themselves into a stronger version of themself.   
The performance has been truly remarkable.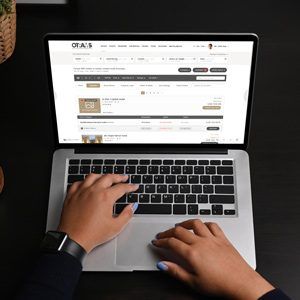 0
+ Million USD
Total Value of the booking
New Suppliers – Hyperguest, Infinitehotel, GRN G2, Ottila, Dida Holidays and Withinearth. 
New features launched this year – Docusign integration, Amadeus XML OUT, Events module, GSA service-wise markup, Payfort Refund API, Vat module, Meal basis filter, Elastic search & Sabre XML Out.
OTRAMS Go was introduced to ease the pain point of travel businesses that wanted to go digital. We introduced industry's first Build Now Pay Later travel ERP platform. It has been a resounding success and has received approval of travel businesses around the world.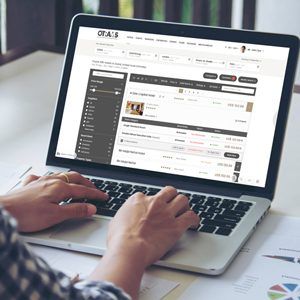 0
+ Million USD
Total Value of the booking
New features launched this year – SEO Manager tool, Hyperlinking images in CMS, Dynamic Search Results, Adding fixed mark-up on payment gateways, Displaying currency & language based on visitor IP.  
Technology has had a profound impact on all aspects of the travel business and this has pushed us to look for ways to improve profit. rePUSHTI was introduced in 2021 to help travel companies improve their business by avoiding booking errors. Since its launch, rePUSHTI has enjoyed tremendous success.  
Here is how 2022 was for rePUSHTI.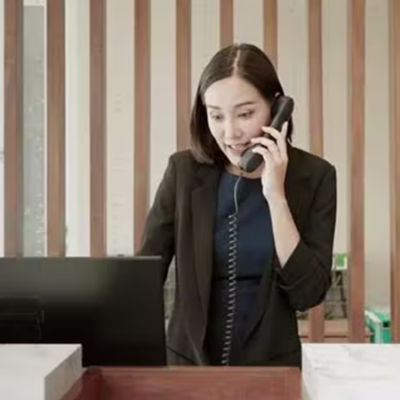 0
+
Total No. of bookings re-verified
0
+
Total No. of unique hotels reached
0
No. of Countries verified bookings
0
No. of languages bookings
Bizinso was launched in 2021 with aim of providing custom software solution.  
A glimpse into the world of Bisinzo in 2022.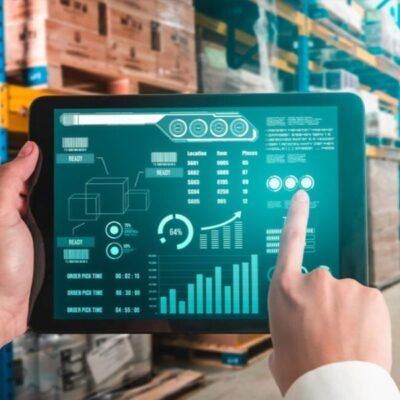 New solutions we introduced in 2022
Bizinso CRM

– AI-enabled Customer Relationship Management Software that helps the business make strategic, operational, and collaborative decisions.

 

Bizinso OKR

– Objective Key Result Software is a performance management system that helps the business improve its performance, track and manage results and achieve the objective.  

 

Bizinso OMS –

Order Management System is a software developed to track, manage and execute orders in specific business operations.  

 

Bizinso DA

– Data Analytics software generates comprehensive business reports that help the business make data-driven decisions. 

 

Bizinso Marketplace

– This is an omnichannel platform that connects service providers with vendors.

 

Robotic Process Automation

– Robotic Process Automation is a software that automates time-consuming and repetitive business processes.

 
New Partnerships – RazorPay, Enablex.
We marked our presence
We reached out to the world of travel by attending global travel events.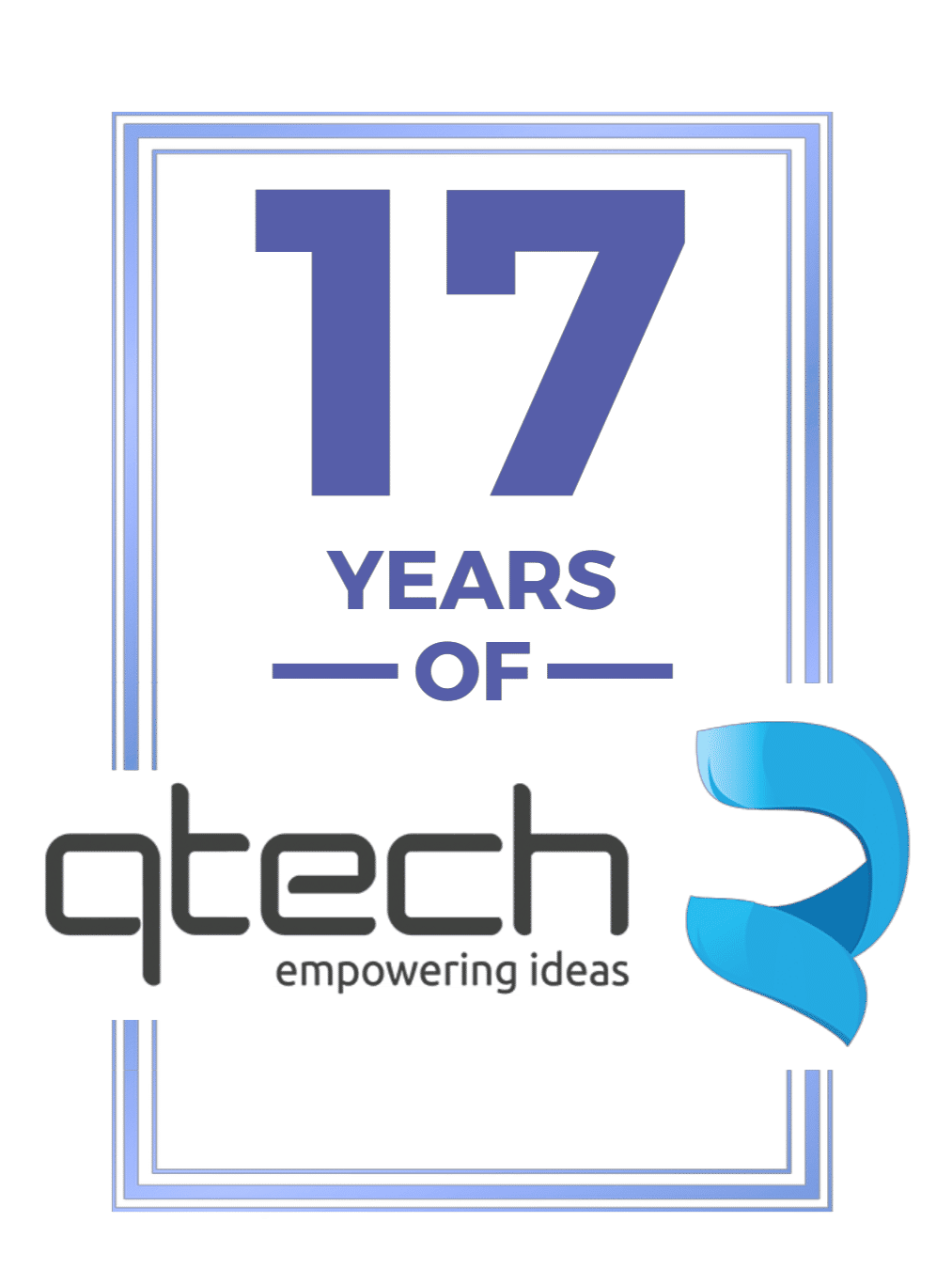 Our journey of 17 years has pushed us to innovate, introduce and implement technology that serves the travel business better. We are proud of our work so far and are excited about the future.  
New Faces – A passionate and motivated team of experts are at the core of everything we do. We welcomed more such talented, bright minds to our Qtech family. We have grown from 130 employees to 180+.  
We end this year on a high note, buoyed by our success, humbled by our learning, and motivated by the limitless possibilities' future has to offer.   
We eagerly await a brighter and more exciting 2023!