Fourth Win in a row for Qtech Software at 27th World Travel Awards 2020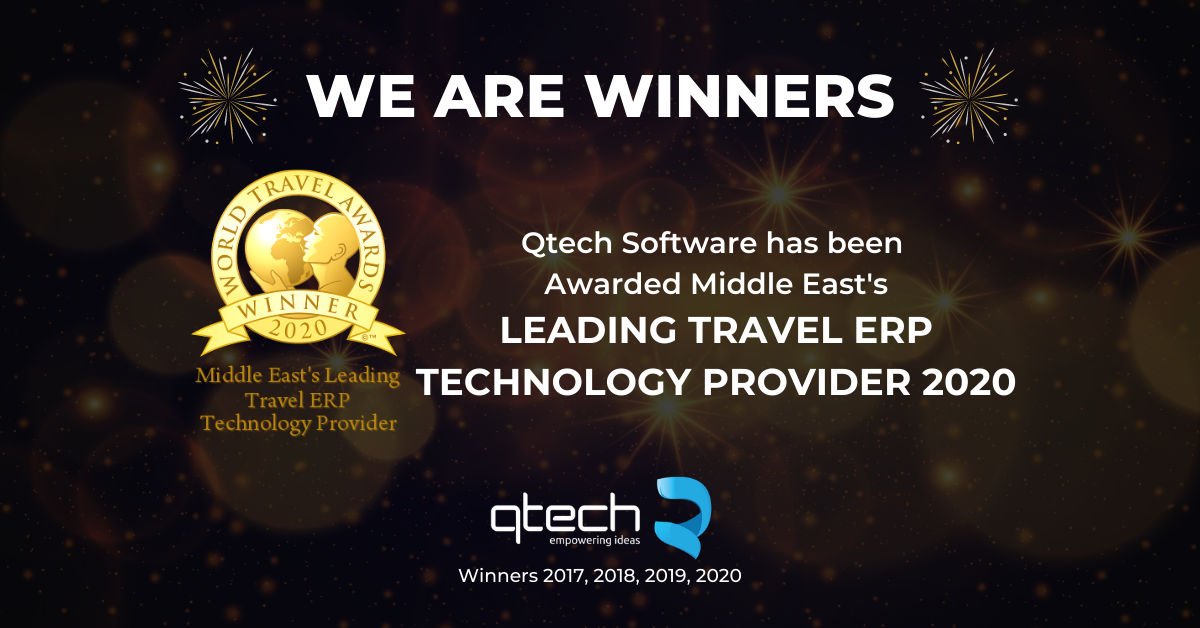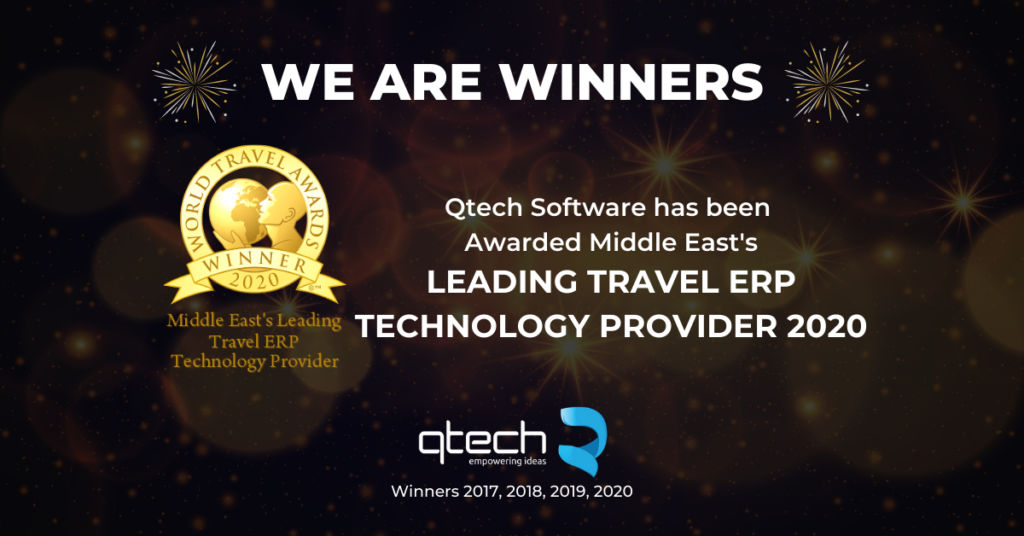 Qtech Software has been awarded, Middle East's Leading Travel ERP Technology Provider at the 27th World Travel Awards 2020.  
London, November 04, 2020 
The World Travel Awards announced winners for the year 2020 in the Middle East region. Qtech Software the developers and licensors of Travel Technology Products like OTRAMS, RateNet Travel API and Connect Umrah was awarded the Leading Travel ERP Technology Provider in the region. This is the fourth win for Qtech Software in a row from 2017 to 2020.  
The 27th edition of World Travel Awards has been held virtually due to the ongoing pandemic and November 04 was being celebrated as the Middle East Winner's day.  
Paresh Parihar, MD & CEO Qtech Software who accepted this award said, "A huge thank you to our customers and partners for believing in us. Winning this award for fourth time in a row is a testament to our effort for creating world class solutions for the travel industry. I thank my employees who have dedicatedly made us progress and the World Travel Awards for recognizing the best in Travel".  
World Travel Awards are considered the most prestigious awards in the Travel Industry. In the Leading Travel ERP Technology Provider category, other nominees were Global Travel International, Quadlabs, Sage Middle East, SAP Middle East & Africa and Travzilla Pro. 
Jignesh Modi, Head of Product Development for Qtech Software said, "Winning among a rich list of nominees is a huge achievement for us as it demonstrates our ability to understand the customer's business needs and deliver intelligent solutions for them. We are highly motivated with this win and will keep creating more amazing solutions for the industry." 
This is a milestone win for Qtech Software for being recognized as the Leading Travel ERP Technology provider year on year from 2017 to 2020.  
Qtech Software has also been awarded the World's Leading Travel ERP Technology provider from 2017 t0 2019 and it has been nominated again for 2020.  
About World Travel Awards: (www.worldtravelawards.com) 
World Travel Awards™ was established in 1993 to acknowledge, reward and celebrate excellence across all key sectors of the travel, tourism and hospitality industries. Today, the World Travel Awards™ brand is recognized globally as the ultimate hallmark of industry excellence. 
World Travel Awards™ celebrates its 27th anniversary year in 2020. Its annual programme is renowned as the most prestigious and comprehensive in the global industry. Each year World Travel Awards™ covers the globe with its Grand Tour – a series of regional gala ceremonies to recognise excellence within each continent, culminating in a Grand Final at the end of the year. 
Qtech Software is a technology company you can trust. With over 15 years of industry experience, our expertise lies in building robust TRAVEL SOFTWARE SOLUTIONS, MOBILE TRAVEL APPLICATIONS, TRAVEL PORTAL DESIGN, and ENTERPRISE APPLICATIONS that drive growth and achieve scale. 
Our deep expertise in travel technology has enabled us to create one of the best travel software solutions in the industry. Our customers and partners attest to the capability and performance of our travel software solutions, which is visible through our long-standing associations and continuous growth. 
Facebook: https://facebook.com/qtechsoftware