Offering an irresistible deal during Arabian Travel Market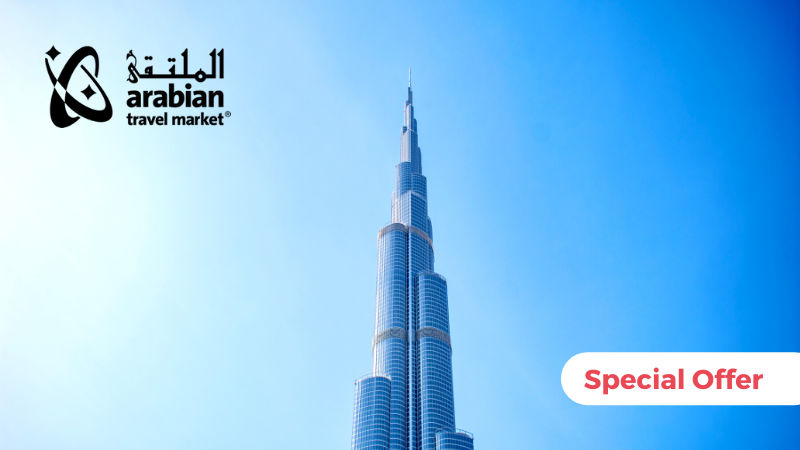 The Arabian Travel Market, one of the major industry events in the Middle East. Travel Companies, Technology Providers, Wholesalers and Tourism boards come together for this event, to showcase the best of their offerings and services. The ATM 2021 is happening in a hybrid format this year with a combination of physical and virtual event both.
Qtech Software, one of the leading Travel Technology Providers and Middle East's Leading Travel ERP Technology Provider since 2018 has been exhibiting at the ATM for over 4 years. This year, due to travel restrictions, it is difficult for companies to reach the physical event.
To help travel business owners and agents, in their journey to bounce back, Qtech Software has created an irresistible deal for them. Through this deal, travel businesses would be able to save up to 30% of their technology costs, engage customers and agents directly through mobile (in addition to web) and generate more business. All the information about this deal is available at: this page .
Talking about this offer, Paresh Parihar, MD & CEO of Qtech said, "The Travel Industry has been through a difficult time. We admire the efforts of our friends in the industry to make travel safe again. We want to provide the latest technology to travel business owner and agents which will help them in their fight to bounce back. Through this offer we will be able to propel their efforts further and help them win".
What are the key highlights of this offer?
–  This offer will help established travel businesses to digitalize their operations and create a higher engagement with customers and agents
–  New Businesses and Start-ups can make the right start with an omnichannel service and availability across platforms
–  Travel Businesses that have been operating in the offline mode, can now leverage modern tools to meet the changing demands of the customers
–  The most significant highlight is, it will help them save up to 30% of their technology cost, while opening new avenues of business
How can a Travel Business avail this offer?
–  Interested parties can visit: this page
–  Here, they have all the details of the offer to read and understand
–  They can click on 'Get This Offer' to book an online meeting with experts from Qtech
–  Pick a slot for the meeting and confirm
The offer will be locked for all the meeting booked and confirmed before 31 May 2021.
Travel Technology is going to play a huge role in the road to recovery as travel companies look at ready solutions to service the changing demands of the customers; faster Go to Market platforms that make the opportunity landscape more open; and access to the right inventory & markets to consolidate and distribute services. The Arabian Travel Market is one platform that will bring companies closer to these opportunities.